Large Event Tents
Plans for your latest product launch, corporate event, concert or sporting event may well be underway. However, you might be running a large event for the first time or simply can't find the perfect venue that has everything you'll need for the day. Perhaps your existing site is too small, fully booked or just doesn't have that "wow factor" anymore. In cases like these, a customised, semi-permanent event structure or large tent is the perfect solution.
If you're planning a big product launch event or corporate party, we understand that getting the venue right is crucial. With months of planning going into what's going on inside, you'll need something that suits your needs and impresses your guests.
Perhaps your usual venue is too small this year or doesn't have a space that's suitable for what you've got planned. Maybe it's undergoing renovations or simply looking tired. If so, you may be wondering how to go about finding the perfect setting.
At Neptunus, we specialise in providing bespoke large scale that meet your requirements. Whether you need a large temporary structure to provide cover, indoor space, or storage, our event tents are completely customisable to your needs.
Not only that, but our semi-permanent structures and event canopies are completely re-locatable buildings. Quick to build and dismantle, our temporary structures mean your product launch, corporate party or sporting event can travel around the country with ease.
What large event tents do Neptunus supply?
No matter how big or small your event is, we believe generating the right atmosphere is paramount to success. As specialists when it comes to event marquees, tents and large temporary event structures, we are highly experienced in delivering and creating the right venue for the job.
With an extensive product range and impressive structures measuring up to 20,000 sqm, we can bring your next big event or festival to life. Read on for more information about our product range.
Alu hall
Suitable for parties, exhibitions, hospitality and conferences, Alu Hall is a classic event tent. As a clear span of aluminium framework, this versatile venue is well suited to virtually any occasion.
Whether you're hosting a contemporary art fair, product launch or awards ceremony, Alu Hall delivers. Available in a variety of widths and unlimited lengths, this event tent can be completely customised so there's no need to compromise on your vision.
Alure Globe
For a large temporary structure that makes a big impact, look no further than our Alure Globe. A striking event marquee, the Alure Globe is an aluminium clear span structure with a distinctive curved roof.
Adaptable enough for most events, this smart, modern hall has an impressive wall height of 3.85 metres and almost 5m on the Alure Globe Giant. As there are no internal supports, they are perfect for festivals or other events where a good view is important.
In fact, our Alure Globes are so versatile they've been used for both Royal Ascot and the MTV Music Awards!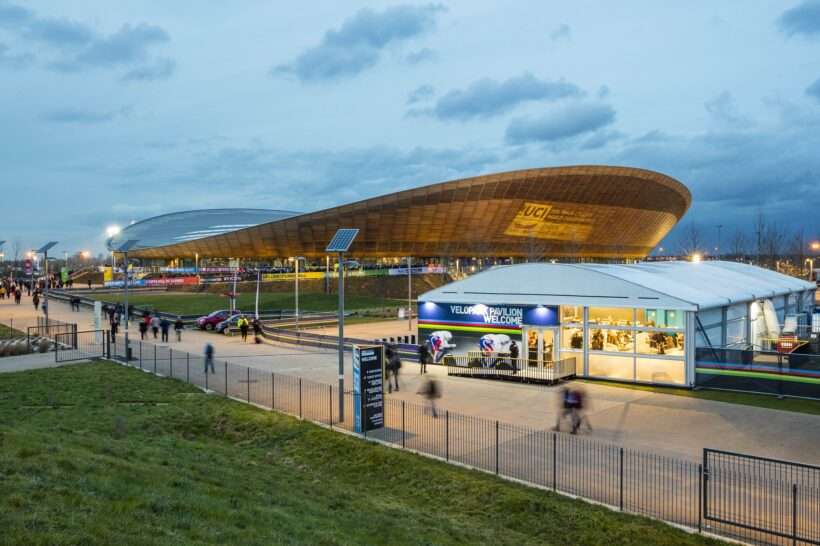 Evolution
High-tech by name, high-tech by nature: our innovative Evolution design is one of the most technologically advanced and high quality temporary structures on the market.
As well as being crafted from sustainable materials, this distinctive extra-large event stucture is completely customisable. Perfect for high-calibre functions such as sports events, product launches or trade fairs, these sturdy structures are suitable for both short and long-term use.
Fully customisable with a height of up to 12 metres, unlimited length and mezzanine options, Evolution makes light work of major events. That's why it's been selected for The Rugby World Cup and Tennis tournaments alike.
What's more, as the aluminium space frame roof construction is lifted by a hydraulic system, you can get your large tent structure up in no time.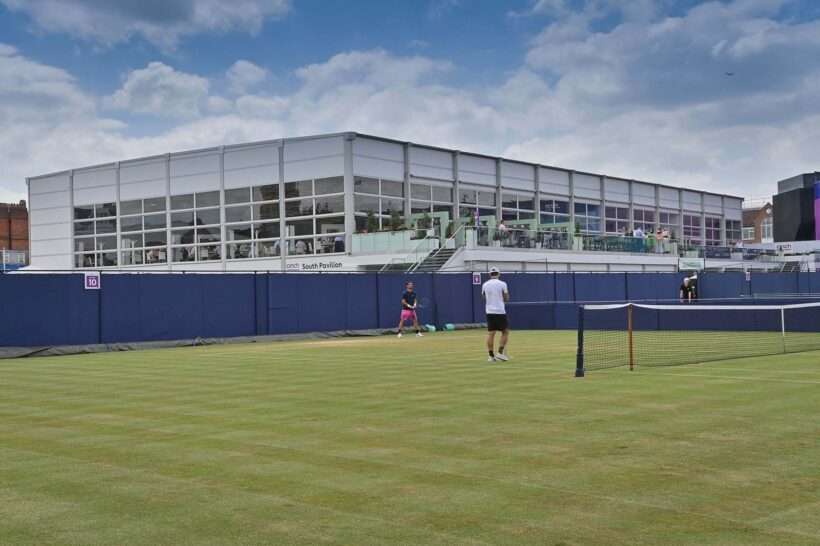 Salacia
Durable, eye-catching and quick to assemble, this unique structure is bound to impress. Named after the female Roman divinity of the sea and wife of Neptune, the Salacia event canopy is perfect for exhibition halls, music festivals, product launches and hospitality facilities.
Available in full or as a semi-circle, this impressive design offers a span of up to 30 metres. Open-sided or enclosed with rigid or glass panels, this flexible design is simply stunning.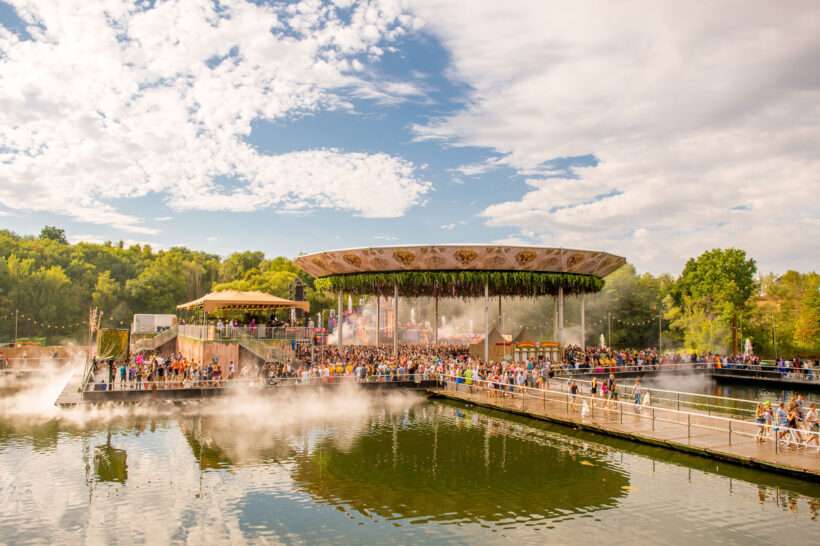 Ocean
Resembling a wave, our unique Ocean structure has an impressive undulating roof. Available with an opaque or transparent canopy and horizontal wall panels of rigid PVC or glass, this modern venue is intrinsically stylish.
This modular event structure has a width of 30m and a staggering ridge height of 12.5m, making it perfect for corporate events, presentations, exhibitions and conferences where you want something a little bit different. It also works equally well at festivals.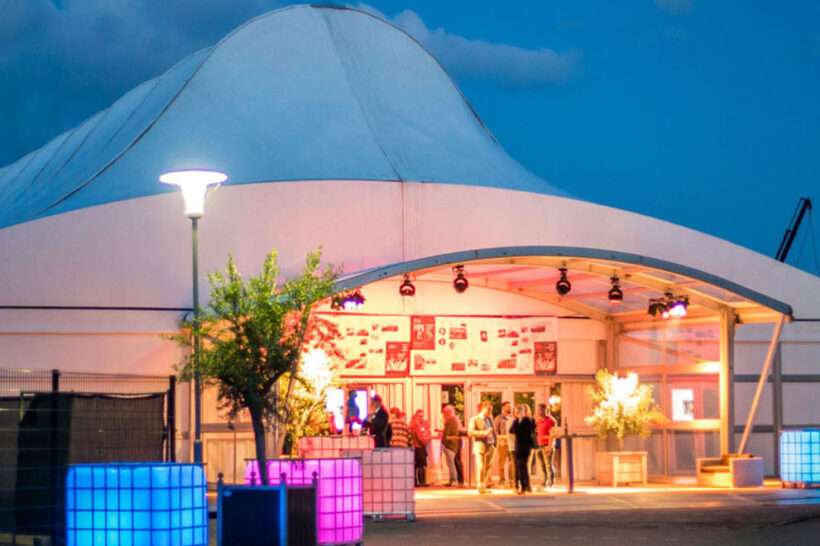 Pluto, Mars and Jupiter tents
Sometimes great things come in small packages. Our Pluto, Mars and Jupiter event tents are prime examples. Ideal for national lifestyle fairs, culinary events, promotional villages or any other outdoor events, these pagoda structures are available in three different dimensions and great when linked together.
However you want to set up your event, our pagoda event structures can accommodate.
Want to know more about installing a large event tent for your next big occasion?
If you're looking for a simply exquisite venue, you've come to the right place. Specialising in designing bespoke large temporary event structures and special occasion tents, we'll listen to your requirements and make sure you get an event tent that's better than you'd have thought possible.
If you've got a big event, corporate party or festival coming up, contact us to find out how we can create a tailored solution for you.