Eurohockey: event structures
The Assignment
Neptunus added to its world-class sporting credits by supplying structures to the Unibet EuroHockey Championship 2015.
Founded in 1970 by the European Hockey Federation the tournament, which is staged every two years in a different country, showcases the best eight field hockey teams to determine the champions of both the men's and women's game.
The 2015 event took place from 21-30 August with Neptunus appointed by long-term client ICON, one of the world's leading event management specialists, to provide the temporary infrastructure for tens of thousands of fans attending the 40 matches played over the 10-day-long competition at Queen Elizabeth Olympic Park.
The Solution
Neptunus supplied host England Hockey with 2,460 square metres of structures including a number of its clear-span Alu-halls to form the Main Entrance; Players, Friends and Family Clubhouse and Museum; Main Retail Area and Public Catering facilities. Elsewhere one of the company's innovative curved roofed Alure Globe structures formed a sleek VIP Pavilion while a number of its smaller and stylish Mercury and Pluto structures accommodated ticket check-ins, retail outlets and information points across the park for the 30,000 spectators.
The Challenge
Neptunus had just five days to deliver ten truck-loads of equipment and to construct the wide variety of temporary facilities required for the prestigious event. As the structures were situated at various locations across the park, Neptunus' technical team meticulously planned each delivery and build to ensure the onsite crew of 12 technicians could complete the assignment within the strict deadline. To help protect the all-important landscape of the iconic Olympic Park, all of the structures were self-weighted with concrete floors, with some featuring bespoke entrance ramps, staircases and carpeting.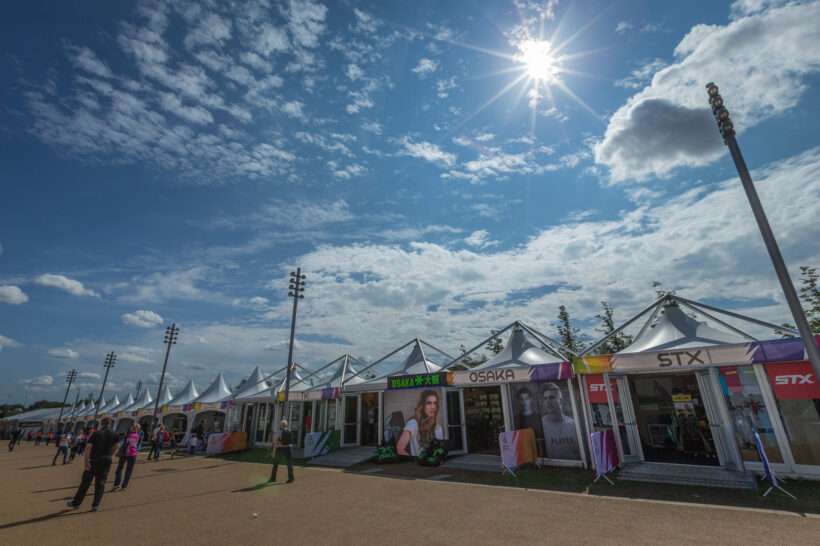 The Verdict
Andy Nash, Senior Account Manager, ICON, said: "We appointed Neptunus because the company has a great reputation for supplying high quality temporary structures for major sporting occasions. With their knowledge and expertise we were able to create a world-class environment to showcase some of the very best hockey players and inspire future generations to take up the sport."
The tournament saw a famous victory for England's women who came from 2-0 down to beat the Netherlands in a penalty shoot-out to win the coveted title for the first time since 1991. The Netherlands were victorious against Germany to secure the men's title.
These products were used in this project: