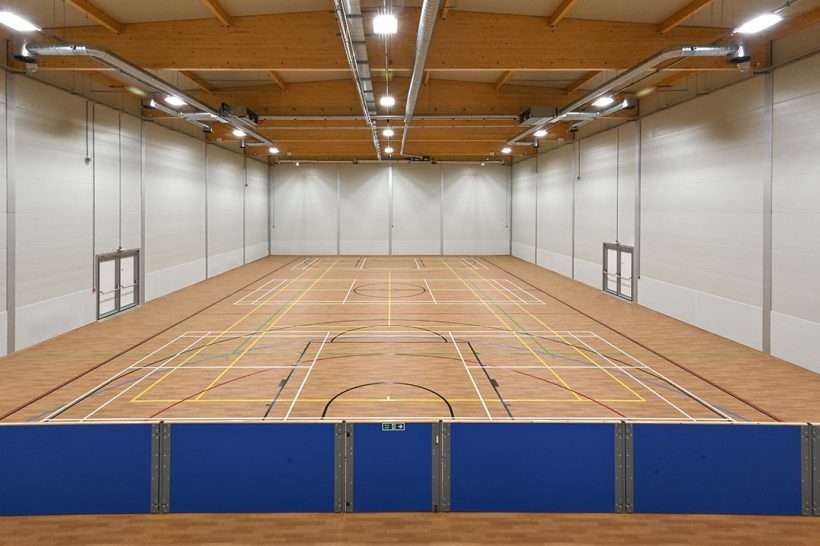 Temporary construction: developed to order
From retail outlets to airport terminals, sports and leisure facilities to theatres and showrooms, our temporary buildings provide a versatile solution for organisations looking for a temporary space quickly.
Whether you're looking for a modular building or something bespoke to fit your specific needs, we have temporary buildings for hire and for sale to suit your needs. Allowing flexibility in dimensions and design, our temporary building structures can be dismantled after use, or relocated to a more permanent location.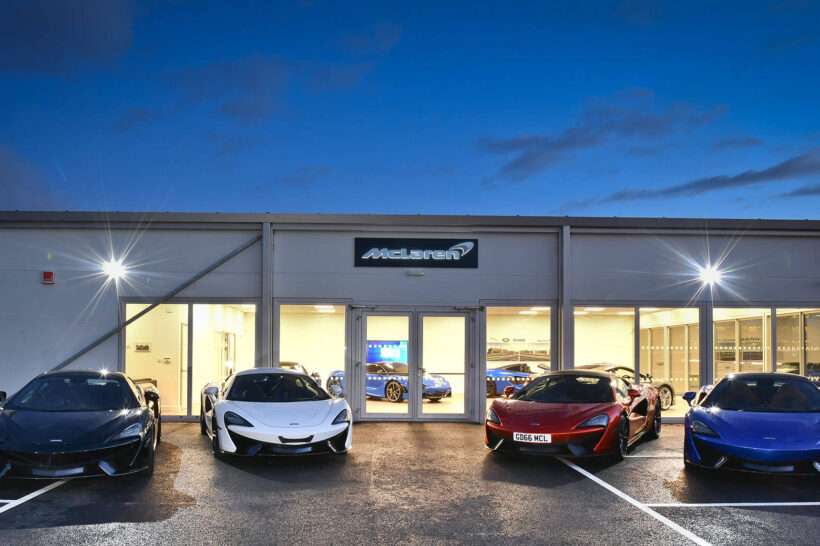 What is a temporary building?
A temporary building offers you additional space for your business to function effectively. Whether you need to create a new educational facility or expand your warehouse, their modular construction is designed to be built quickly with minimal disruption to the daily activities of your business.
Not only do our temporary buildings have the look and feel of more permanent structures, but they can be fully insulated to comply with Energy Label A, making them environmentally friendly too.
You can rest assured that when you hire a demountable building from us, you're choosing a structure that's completely recyclable and reusable.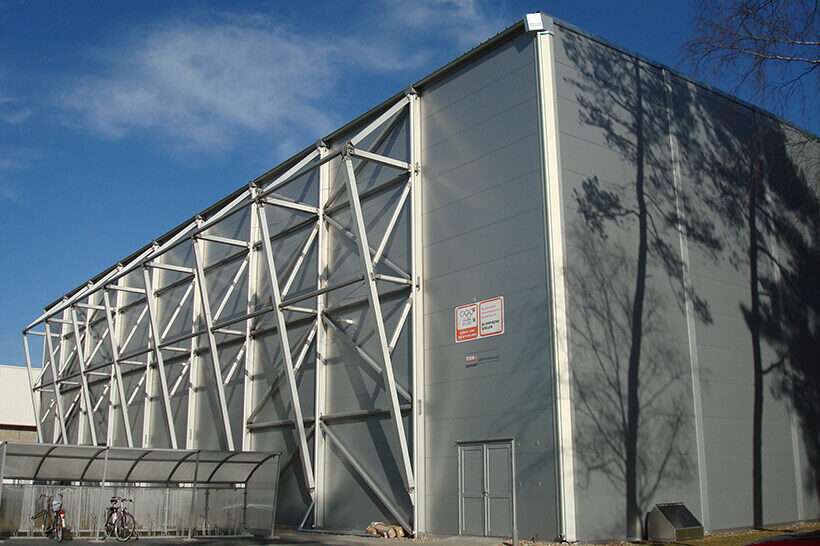 Is a temporary building structure right for my business?
If you're looking to expand your business premises but are unsure about the long-term investment, a temporary building is ideal. All of our structures are quick and easy to build, so there's minimal disruption to your business. We can provide you with a fully fitted and functional structure in as little as seven days.
Offering you extra flexibility, temporary building structures are a cost-efficient way for you to expand without risking a large investment. Because our buildings are pre-fabricated, they are much more affordable than permanent buildings, while still being tailored to your specific requirements.
Benefits of Neptunus Temporary Buildings
Here are just some of the many benefits you'll enjoy when you choose a temporary building from Neptunus.
Flexible timeframes – the modular buildings can be dismantled and removed when they are no longer needed, at a time to suit you.
Flexible dimensions and designs mean the relocatable building can be fully tailored to your requirements.
Rapid delivery and short construction times ensure that you are quickly operational again, avoiding the inconvenience of a lengthy service disruption.
Choice of hire or purchase to enable efficient planning and management of costs.
The semi-permanent structure can be erected on most sites or surfaces as an extension to your existing building, at a new location, or even in your car park.
Suitable for many applications including supermarkets, restaurants, sports halls, showrooms, theatres and airport terminals.
Low energy and usage costs thanks to their Energy Label A rating.
Innovative technology means that all the materials are fully reusable and recyclable.
Applications of temporary buildings
Our temporary buildings use Flexolution and Evolution technology and can be used in a number of different applications no matter your business sector. We have global experience building educational and leisure facilities, airport terminals, supermarkets and more, and are confident we can help you with your project.
Many businesses are now choosing to buy modular buildings and use them instead of more permanent structures, which is why all our temporary buildings are for hire as well as for sale. Depending on the reasons for your space requirements, you can initially hire your temporary building, and then purchase it at a later date.
Should I hire or purchase a temporary building?
When you hire a relocatable building with us, your costs are clear and you benefit from ultimate flexibility, risk-free, with no obligation to purchase at the end of your contract date.
We've been developing our Flexolution and Evolution technology for over two decades, and thanks to our clever modular design, we can extend, incorporate mezzanine levels, and build extra compartments to suit your needs.
Do I need planning permission for a temporary building?
If you are planning on keeping your temporary building erected for more than 28 days, you will require planning permission. If you're unsure about the duration or the process for requesting planning permission, you can contact our team for more information.
Do building regulations apply to  temporary buildings?
In most cases, a temporary building will require both planning permission and building regulations approval. As experts in temporary solutions, we can help guide you through the process, and ensure your final design complies with all building regulations. To find out more about temporary building regulations, check our FAQ page.
How long can I use a temporary building?
Our temporary buildings can be used for a few months to many years. The beauty of our structures is that they've been designed to be flexible and work with your needs. No longer need it? We can dismantle it in no time. Need to keep it standing longer than anticipated? We can help make it a more permanent structure.
Can a temporary building be relocated or extended?
Absolutely. Our temporary or demountable buildings can even be relocated to a new location, which is what we did with an entire sports hall in Luxembourg. They can also be moved shorter distances like to a more permanent location on site.
Not only can they be relocated, but we can extend our structures too. You may find that as your business expands, more operational space is required. Thanks to our Flexolution technology, it's easy for us to add on additional modular buildings to create a space that suits your growing needs.
How do I find out more about temporary buildings?
No matter the size or scale of the temporary building you require, we have a solution for you. To find out more information about our structures and discover how we can help create the extra space you need, get in touch with us today.
Our friendly and expert team are always on hand to discuss your needs and create the solution you've been looking for.
Why choose Neptunus For Temporary Structures?
When you choose Neptunus to provide you with temporary buildings, you're choosing the best in engineering and manufacturing. With over 80 years of experience in providing high-quality buildings, we have worked with businesses across the globe in a number of sectors.
Our temporary buildings have been designed with sustainability in mind, so you can rest assured that when you choose a Neptunus temporary structure you're choosing the environment too. We continually develop our manufacturing processes and materials to ensure our temporary structures are made from only the highest-quality material and created using cutting-edge design processes.
Experience

Founded in 1937, we have been providing temporary structures in the UK and further afield for decades.

Versatility

Our temporary facilities can be used on a whole host of projects.

Sustainability

Sustainability is crucial to us, which is why all our temporary buildings are rated Energy Label A, helping to keep costs to a minimum. All our temporary structures are fully reusable and recyclable.

Family-run

Neptunus is now in the third generation of the family, so you can be sure you're dealing with a company that remains true to its core values and delivers a service with a personal touch.

Reliability

Safety is of paramount importance to us, which is why all our temporary storage buildings are manufactured to European Standard. We are also proud members of MUTA (Made Up Textiles Association) and CHAS (Contractors Health & Safety Assessment Scheme).

Delivery

We are happy to work as the Principle Contractor for you and have a vast experience of working under CDM 2015 guidelines or work under your control and as part of your supply chain
Applications for Temporary buildings
How do I find out more about temporary buildings?