What is modular building?
Modular building is a flexible and fast way of building. Using standard building modules, compartments and components, this method of construction is extremely fast. The building materials can be individual wall, floor and roof panels, but also ready-made containers or units. This depends on the modular construction system. Modular buildings are available for many applications, such as sports halls, supermarkets, restaurants, industrial halls and housing.
What is modular construction?
Modular construction is usually considered as a method of building structures by assembling prefabricated modules, which are manufactured off-site and then transported to the construction site. These modules are designed to be easily assembled into a complete building, and can include individual wall, floor, and roof panels, as well as complete units like containers.
Neptunus has developed two construction systems that are not only modular, but also fully demountable and reusable. Besides being fast and flexible, these also offer a sustainable and circular solution.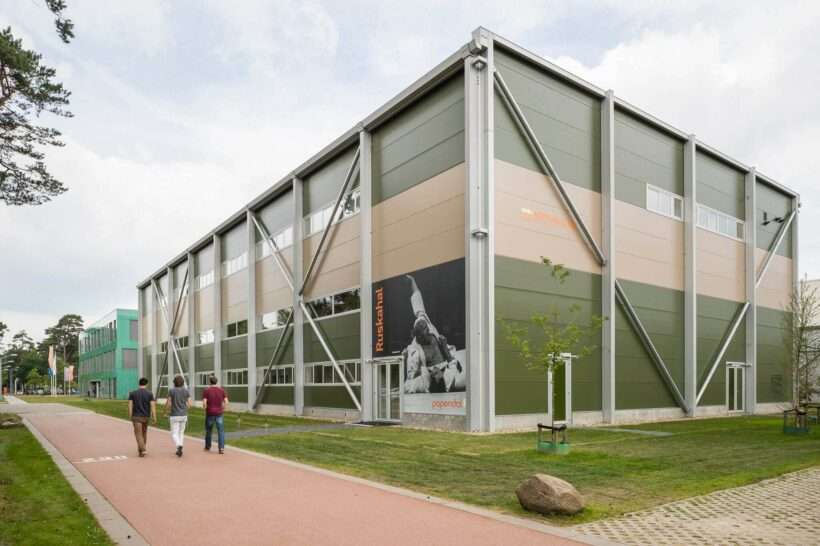 Are modular buildings also demountable?
Neptunus' modular buildings are fully demountable. Using screw and slide connections, no sawing or drilling operations are involved. In addition, they are dry construction systems, so no glue or sealant is used. This makes the buildings fully demountable and reusable for other projects. The materials used are circular. So we also offer a sustainable solution.
Benefits of modular buildings from Neptunus
Fully demountable and reusable

Energy efficient – Fully insulated

Modular: Flexible dimensions and design

Fast delivery and build times

Turnkey: full package from design and build to key handover

Life span of several months up to 20 years

Look and features of a permanent building

Financial Flexibility: available to rent and buy
Flexolution
The Flexolution is the ultimate modular building: quickly assembled, flexible, sustainable and reusable. The Flexolution III complies with Building Regulations and is also optimally insulated. A high-quality solution for every space requirement!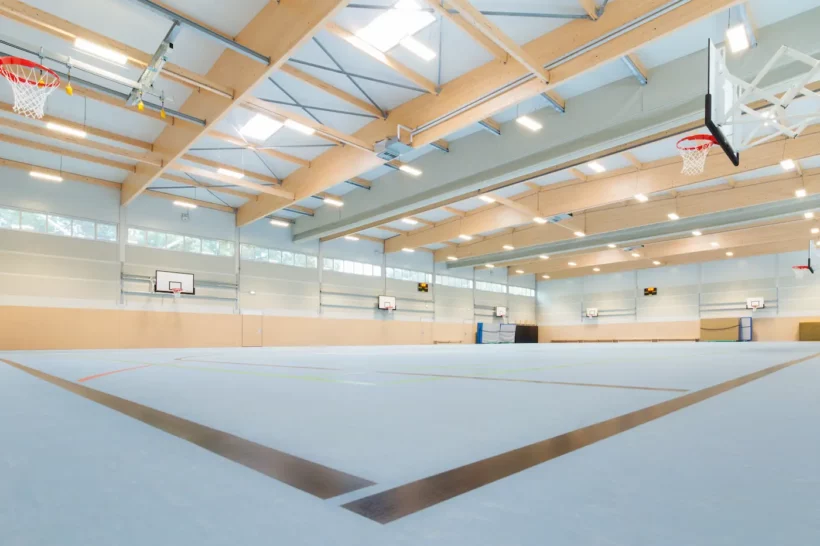 Evolution
The Evolution is a revolutionary modular building. Thanks to its ingenious building system, in which the spaceframe roof structure is quickly erected using a hydraulic lifting system, the construction of the Evolution is completed in no time. This makes the Evolution interesting for both short-term and long-term use: from a few months to many years.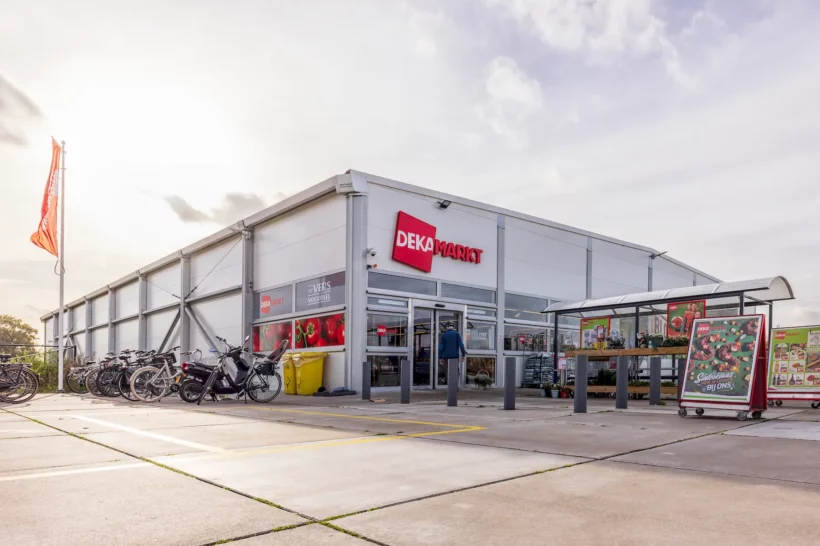 Applications of modular buildings
Our Evolution and Flexolution can be used for a wide variety of applications. From bare storage halls with rolling shutter doors to insulated sports halls with multi-storey floors, changing rooms, sanitary facilities and canteens. Want to know what we can do for you? Request more information about our modular building systems or view some of our reference projects.
Sports halls
There are already several modular sports halls in the UK and Europe. Neptunus built the sports hall for the UK Defence Academy in Shrivenham and is the supplier of Sports center Papendal where the Dutch Olympic athletes have access to the highest standard facilities every day. Neptunus have also built sports halls for several colleges in Germany.
School Buildings
Need a sports hall, lecture hall, dining room or classroom? We have already built several modular solutions for schools across the UK: Trinity College and Somerville College at Oxford University.
Showrooms
Cars, washing machines, sportswear and any other product can be displayed and sold from a Neptunus modular building. Neptunus built showrooms for McLaren, Lamborghini, Whirlpool and a temporary fan shop for Borussia Mönchengladbach.
Supermarkets
When a supermarket has to close temporarily due to a renovation or emergency, a modular supermarket is ideal to avoid losing sales and continue helping customers. That is exactly how Neptunus has helped Aldi and several other supermarkets.
Storage or production room
Online orders are increasing and delivery services are working overtime. Raw materials are in short supply and production and transport times are increasing. This can create a need for extra storage space, such as for Volvo and Valeo.
Restaurant
Whether it is a temporary interim company restaurant, company canteen, temporary soup kitchen, or a pop-up restaurant, Neptunus provides a modular restaurant in no time. No matter how large or small the space requirement. For example, we built a temporary canteen in Merck and a temporary 3-star Restaurant in Germany.
More information on modular buildings?
Modular construction is therefore a flexible and fast way to build, and at Neptunus it is also demountable! It brings many advantages over traditional construction. Curious about the possibilities for your space requirements? Feel free to contact us for a price indication, concept drawing or site visit.