Neptunus is an international specialist in event structures and temporary buildings. For over 85 years, Neptunus has been building tents and temporary accommodations for prestigious sports events, fairs and festivals, as well as temporary buildings for supermarkets, sports halls and distribution centres, among others. In fact, wherever temporary space is needed.
A bit of history
Neptunus was founded in 1937. During a walk on the beach along the Dutch coast, Anton Eilers found a sea chest that had washed ashore. Once home, he opened this crate and found it contained a tent. He erected the tent and invited the whole neighbourhood to a big party. A resounding success, he decided to rent out the tent from now on. He set up a company and named it after the trident on the lid of the washed-up box. This was the beginning of Neptunus.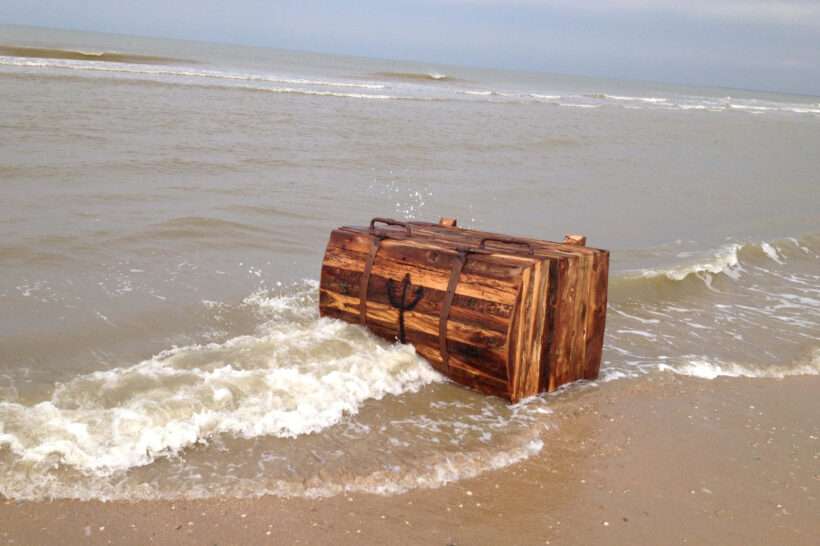 The Neptunus family
Since then, Neptunus has grown into an international family business. The third generation of the Eilers family is at the helm and the fourth generation is slowly pouring in. With headquarters in Kessel and foreign branches in Germany, Belgium, England, France, Poland, and Austria, Neptunus employs over 300 people.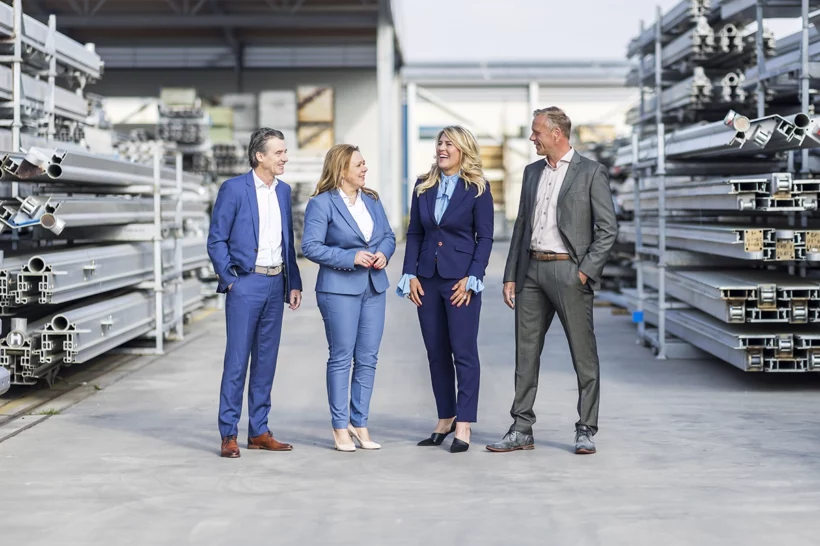 Innovation
Neptunus has all relevant disciplines in-house. With the Research and Development department as the brains of the organisation, Neptunus is characterised by innovation. Neptunus was the first in the world to develop and build a tent with two and even three floors. Even in today's market, our temporary buildings, the Evolution and Flexolution, are still among the most innovative structures on the market.
play
To ensure that we can continue to develop and market high-quality, innovative and sustainable products, we are constantly improving our production processes and materials. We manufacture these products ourselves in our production facility in Poland and in our wood and metal workshops in Kessel.
play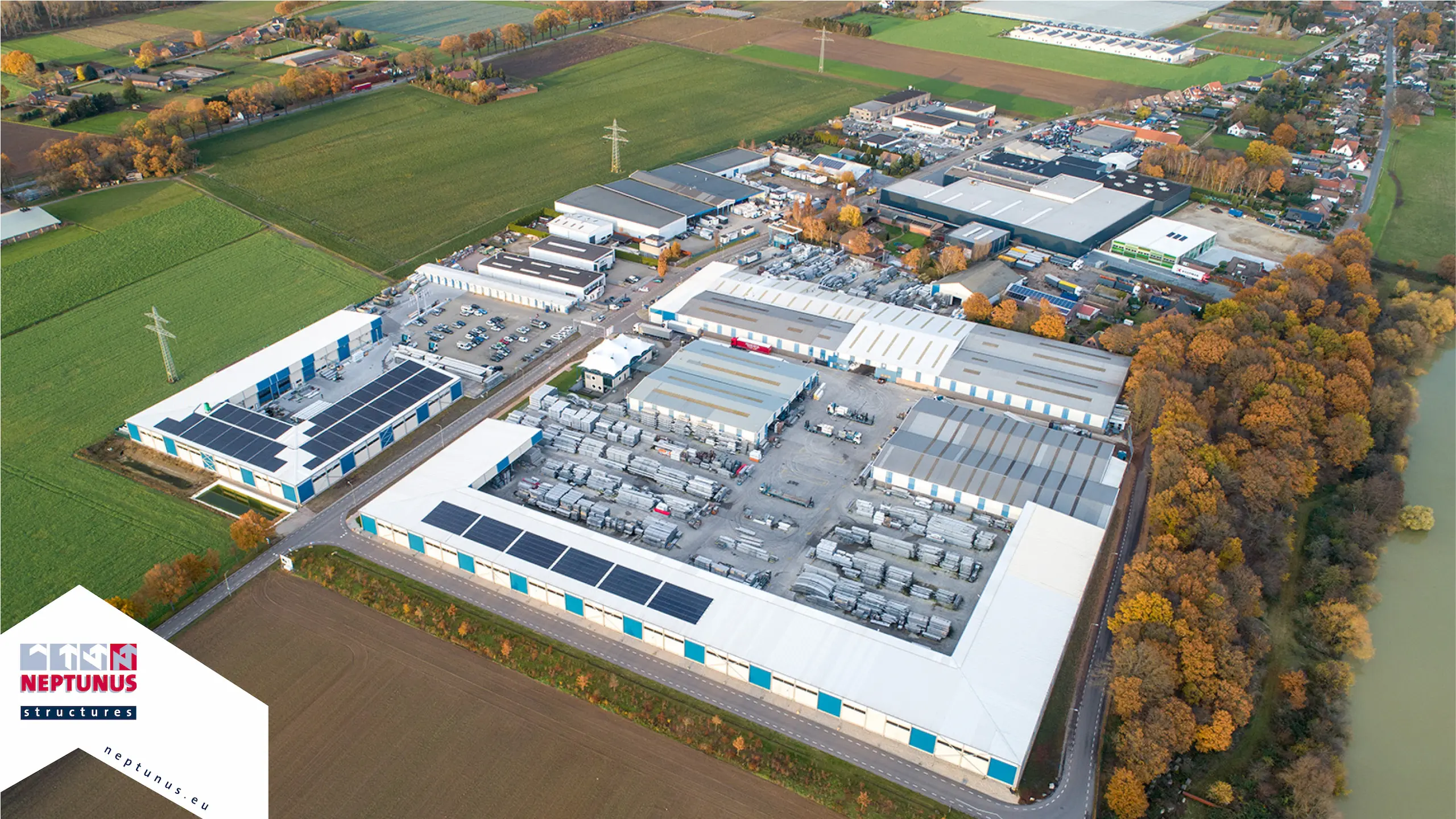 Our headquarters in Kessel
Sustainability
Treating the environment and the surroundings in which we work responsibly, is one of Neptunus' main pillars. We have developed our products to contribute to a sustainable society. Due to their temporary nature, our structures are flexible and reusable. This is recognised by our ISO 9001 and ISO 14001 certifications. In addition, we contribute to the environment by:
The use of 1,500 solar panels at our head office in Kessel.
A water treatment system to filter and reuse rainwater.
An in-house packaging system.