Frieze Art Fair & Frieze Masters
The Assignment
Neptunus was asked to provide a bespoke exhibition venue for Frieze London, one of the world's leading contemporary art fairs, and Frieze Masters, an exhibition of antiquities, old masters art and 20th century pieces which runs in tandem with the London event.
Frieze London and Frieze Masters are held in London's historically important Regent's Park and require stunning venues to reflect the prestigious nature of the exhibitions, which attract artwork and sculptures from 160 internationally acclaimed galleries around the world, and the glorious setting in which it is located.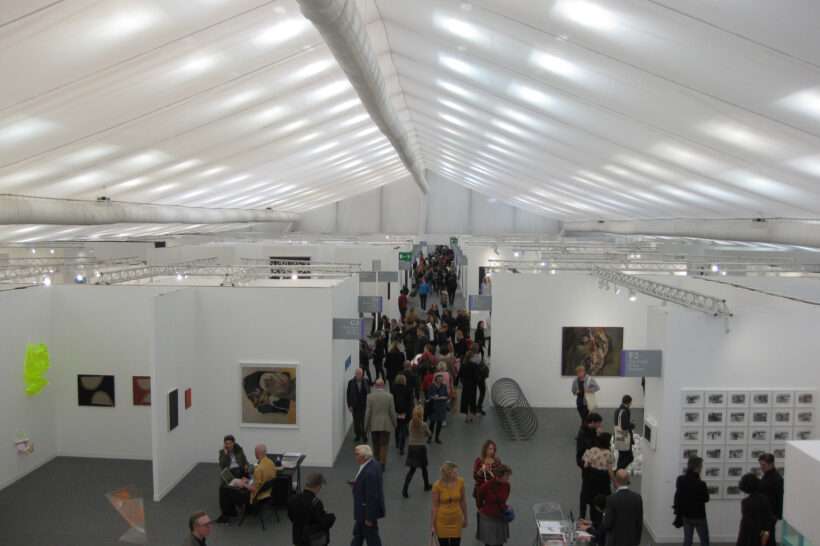 The Solution
Neptunus built over 40,500 square metres of facilities, incorporating 55 separate buildings. Four 50-metre wide clear span Alu Halls provided exhibition halls for Frieze London. Offering both practicality and flexibility, the Alu Hall is the perfect temporary structure for exhibitions, conferences or parties as its multi-purpose clear span provides a blank canvas unobstructed space in which to create different looks and atmospheres.
Available in a range of widths and able to be linked together, as well as to any of Neptunus' other structures, the Alu Hall can be adapted to suit any event.
Transparent gables offered visitors fantastic views of the stunning Regent's Park landscape, while a host of smaller ancillary structures provided a café, restaurants, sponsors' area, press room, reception areas and store rooms, toilets and offices to complete the Frieze London venue.
Three further 50-metre wide Alu Halls, which were also linked, provided dedicated exhibition space for Frieze Masters.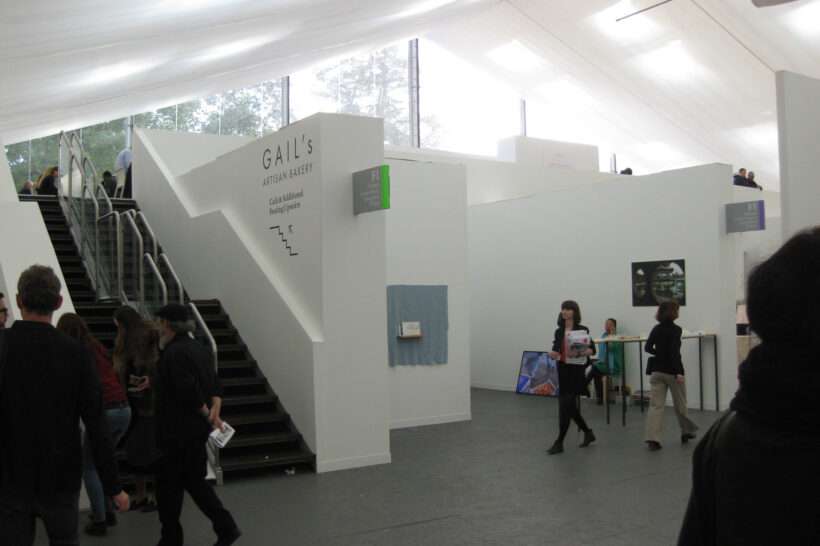 The Challenges
Frieze London was set within the historically important Regent's Park, designed by the renowned British architect John Nash and home to London Zoo and the spectacular Queen Mary's Gardens featuring more than 12,000 roses of 400 varieties.
Constructed around the impressive tree canopies between The Broad Walk and Queen Mary's Gardens, Neptunus worked closely with Frieze's site management team to meticulously plan its transportation of around 2,500 tons of equipment on to the site and to ensure the beautiful Royal park was protected at all times.
In addition, a natural slope on the site saw Neptunus introduce a special steel desk under structure which enabled the installation team to provide a level floor throughout the Frieze London exhibition halls, which enhanced accessibility for visitors.
The Verdict
Neptunus's 60-strong team of technicians was able to deliver the complete venue, covering a space equivalent to nearly six Wembley football pitches, ready for internal fit-out in just two weeks.
Neptunus has worked with Frieze for four years and in 2014 introduced a number of major changes to the layout and construction which Louise Dixon, Production Director for Frieze Events Ltd, said required Frieze "working with a team that we could trust and which understands our needs."
She added: "Having worked with Neptunus we were confident that they were the right partners on this complex project, they have an attention to detail that our clients expect of us but at the same time never lose sight of the overall scope of construction."
Indeed, 2015 even saw Neptunus' temporary structures inspire an American artist's innovative exhibit at Frieze London. Rachel Rose, winner of the 2015 Frieze Artist Award, created a miniature version of the giant Alu Hall structures Neptunus built for the art fair.  Her 'tent-within-a-tent' concept proved hugely popular with the thousands of visitors, demonstrating that Neptunus' state-of-the-art structures are now also a work of art!
These products were used in this project: