Neptunus blossoms at Harrogate Spring Flower Show
The Assignment
The Harrogate Spring Flower Show is widely regarded as one of the UK's biggest and most prestigious independent garden events where enthusiasts can enjoy beautiful show gardens, a vast array of plants and garden-related products, expert advice and demonstrations.
The organisers, the North of England Horticultural Society (NEHS), requires a temporary structure specialist that offers both flexibility and a wide range of high quality products to create everything from exhibition spaces, lecture theatres and food halls to information points and a bandstand.
Neptunus was originally appointed six years ago by the NEHS to service both their Spring and Autumn shows which between them attract 100,000 visitors each year.  In 2017 Neptunus was awarded another long-term contract with a focus on helping to introduce a vibrant new visitor experience.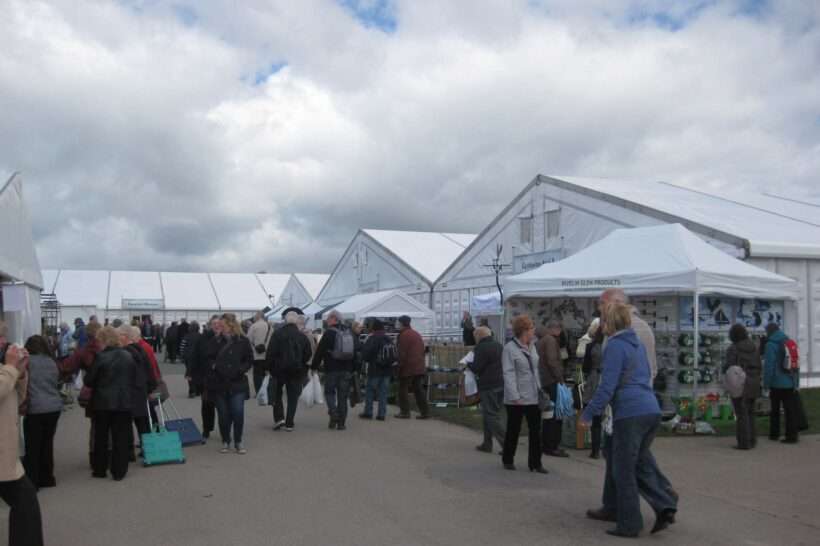 The Solution
Neptunus supplied Alu Halls and a range of other temporary structures to provide additional exhibition space, a new hospitality facility and food hall to complement permanent buildings on the site, which for 2017 included a new plant pavilion.   Visitors were able to take advantage of hospitality in a bespoke 'President's Pavilion' with great views of the spectacular 'Show Gardens'. It took a 12-strong team of Neptunus technicians just eight days to build over 7,000 square metres of temporary buildings for the popular event, with Neptunus also responsible for linings, carpets and carpentry. 
Several large Alu Halls with integrated cassette flooring and rigid PVC walls create a clear-span environment, ideally suited to creating uninterrupted views of the plant and floral exhibits.  Alu Halls, which are available in a range of widths, are a practical and flexible solution for events of all kinds and are used at the Harrogate shows to offer light and airy spaces for the food halls, lecture theatres and hospitality areas. Neptunus' robust but flexible Apollo structures and stylish Pagoda-style Pluto marquees supply the perfect solution for retail facilities, information points and the bandstand.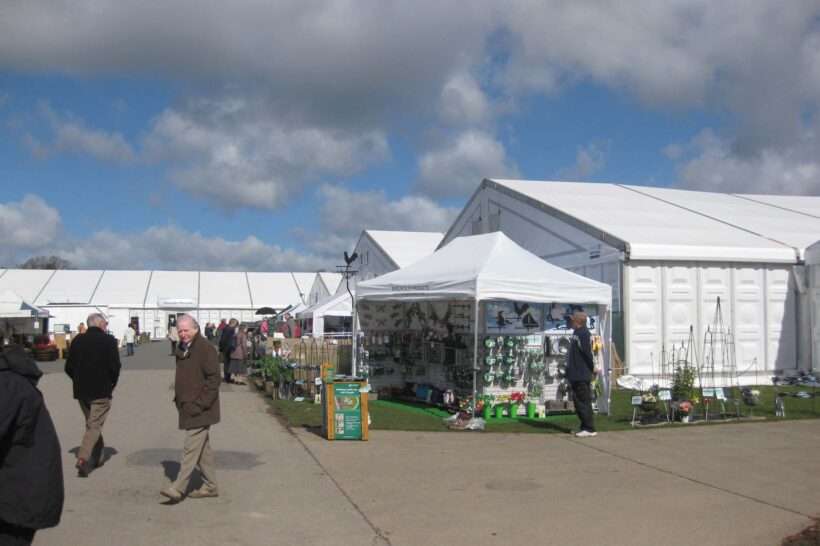 The Challenges
The installation team has got the build programme for the Harrogate Flower Shows down to a fine art constructing the temporary buildings quickly and efficiently. With a full calendar of events to work around, plus existing structures on site to consider, Neptunus' technicians meticulously plan the installation to ensure smooth entry to the showground and a trouble-free build. Once the show closes all of the temporary facilities are efficiently dismantled and removed within a week. 
The Verdict
Show Director Nick Smith said: "For the first time in 100 years we have made our President's Pavilion available to hospitality guests and required a bespoke marquee capable of meeting the needs of both our visitors and our council. Neptunus have provided a great configuration of marquees, including an extended outdoor lounge area, overlooking the show gardens which, we hope, will help to take our hospitality offer to the next level of comfort and appeal."
These products were used in this project: