Additional space for Volvo Trucks
Requirement
To assist in the production of heavy truck cabs, Volvo Trucks required extra workspace at its manufacturing plant in Oostakker near Ghent, Belgium. Volvo Trucks entrusted temporary structures specialist Neptunus to design and install a semi-permanent and re-locatable solution that would quickly meet its need for additional manufacturing space.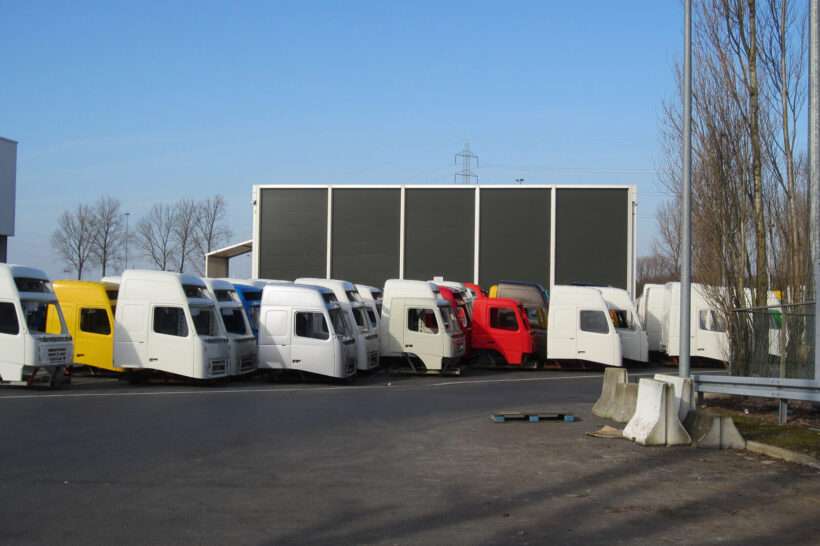 Solution
In less than two weeks, Neptunus constructed three Evolution structures sized 25 m x 30 m, 25 m x 40 m and 45 m x 40 m, all with a eight metre ceiling height. A hydraulic system was used to quickly and safely raise the aluminium space frame roofs. These were then fitted with insulated rigid roof panels that were hoisted into position using a crane. The solid construction meant each roof was robust and capable of withstanding potentially heavy snowfall. Neptunus also supplied a reinforced floor that could bear pallet trucks weighing up to 2,500 kg, as well as provide a stable and level work surface equivalent to that of a permanent building.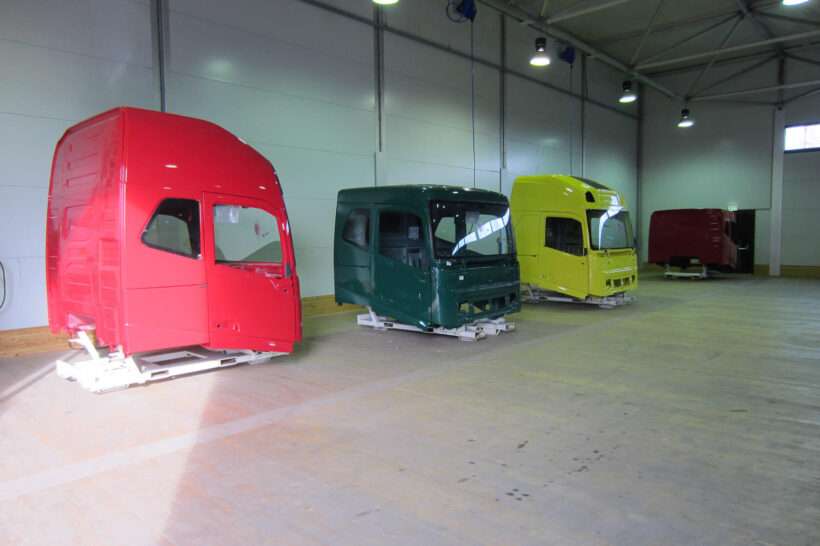 Benefit
Volvo Trucks is committed to reducing its carbon emissions. Consequently this was another reason why the manufacturer selected Neptunus' Evolution for the project as the structures possess excellent thermal capabilities and have an A-Rated energy performance under the EU Energy Performance in Buildings Directive. The structures will remain in place for several months. For optimum sustainability they will then be dismantled and returned to Neptunus' hire stock for future resale.
These products were used in this project: