Temporary Supermarket Jan Linders
The Assignment
Dutch supermarket chain Jan Linders which has 58 branches across the Netherlands sought assistance from Neptunus after one of its stores in the village of Lent was destroyed by fire on New Year's Eve, 2016.
Jan Linders customers had to travel to neighboring towns and villages to do their shopping while work could commence on rebuilding a new store. This process was likely to take until September 2017 at the earliest to complete.  Neptunus was appointed to provide a business continuity solution to ensure the supermarket could maintain its service to the local community.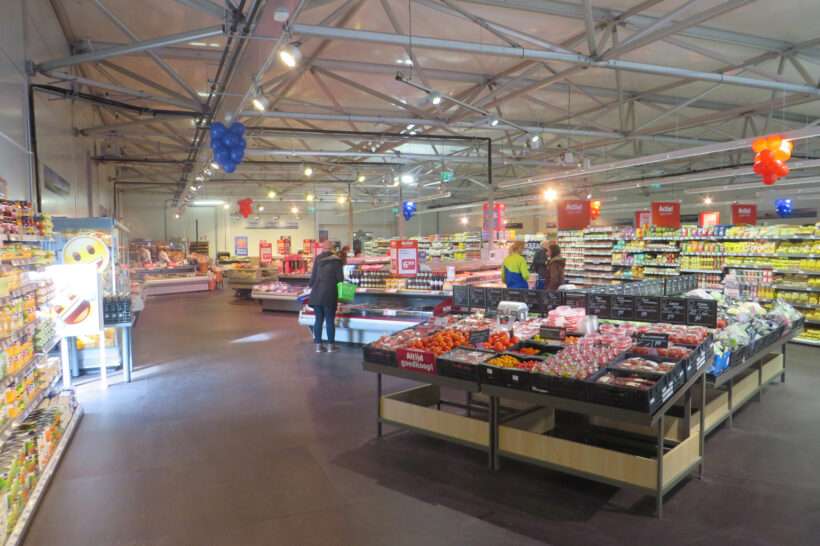 The Solution
Using its cutting-edge Evolution demountable building technology, Neptunus was able to build a temporary store which was opened for business within three months of the original blaze. In fact Neptunus' flexible and sustainable solution was actually delivered in just five weeks –  including three weeks to carry out complex groundworks on the site, four days to erect the temporary building and ten days to fit out the facility which looks and feels like a permanent supermarket.
The building, covering around 1,500 square metres, has all the comfort and convenience of the former supermarket but will be dismantled for use elsewhere once the new store has been rebuilt.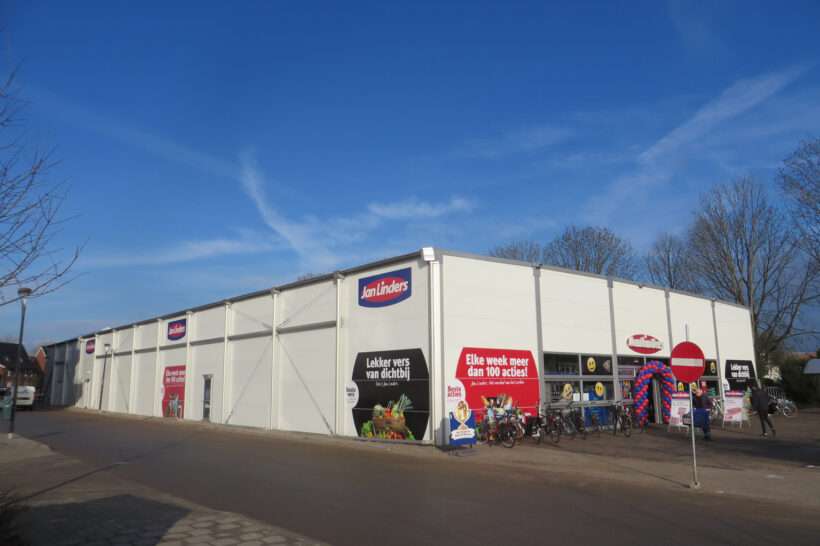 The Challenges
Neptunus' technicians created the substitute supermarket close to the fire ravaged site despite having to erect the temporary building over a canal. They cleverly placed steel plates over the waterway to form a bridge for the structure to sit on.  The canal in Lent plays an important role in the recovery of rainwater and Neptunus' creative team was able to find a way to avoid interfering with the water flow during the building design process.
The site for the temporary building was chosen due to its central location, easy accessibility and the possibility of using the existing parking area. In addition, the temporary facility does not affect traffic at a nearby primary school.

The Verdict
Ferry Moolenschot, Director Supermarkets at Jan Linders, is delighted with the temporary accommodation. He said: "In the last few months residents in Lent were forced to go to supermarkets outside their immediate vicinity. It was our biggest priority in this period to arrange a temporary supermarket as soon as possible to serve our customers again. In less than three months, we now have a temporary supermarket which is not inferior to the supermarket our customers in Lent are used to."
These products were used in this project: