Demountable buildings solve passenger congestion at Budapest Ference Liszt International Airport
The Assignment
With Hungary becoming an increasingly popular tourist destination, Budapest Ference Liszt International – the country's largest and busiest airport – has seen a dramatic increase in passenger numbers.
The introduction of new routes into Budapest contributed to the record number of people passing through the airport, with more than 18 million in 2018 and a further significant increase in 2019. Announcing a multi-million Euro expansion plan to cope with the demand, Budapest Airport Ltd, the operating company, turned to structure specialists Neptunus to come up with a swift and immediate solution to relieve the passenger congestion.
The Solution
Neptunus utilised its state-of-the-art Flexolution technology to supply the airport with two demountable terminal buildings in a two-phase programme which will ultimately provide over 11,000 square metres of additional space where passengers can board flights in comfort.
The Pier 1 facility which opened on January 15th, 2020 has a heated and air-conditioned floor-space which incorporates a passenger hall with eight boarding gates that are directly connected to the aircraft stands, plus six bus gates. The second phase of Pier 1 will be linked to a Central Hall, also supplied by Neptunus, that will cover 6,700 square metres. The Central Hall will feature resting and waiting areas, a food and beverage outlet, two additional large toilet blocks and a smokers' terrace.
Passengers will enjoy seamless passage from check-in to boarding via air-conditioned corridors, escalators, and elevators linking the demountable buildings with the main terminal building. The new demountable terminal buildings have an external height of 6.5 metres while the 76-meter-long corridor has a height of 4.25m. The sustainable buildings can be rapidly dismantled to be reused elsewhere.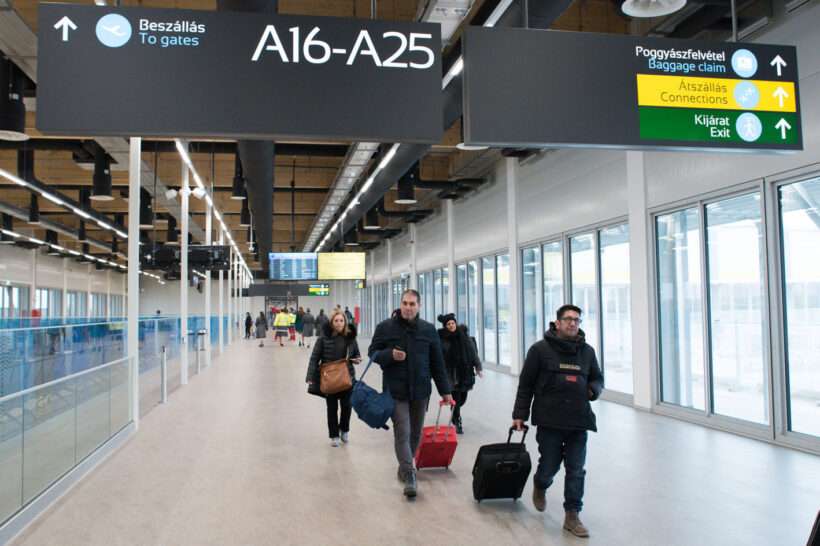 The Challenge
Speed was essential and the building work had to be carried out without interrupting the day-to-day operation of the airport. It took a 20-strong team of Neptunus technicians just four weeks to complete the build process. The demountable terminal buildings are likely to be in place for several years while the airport undergoes its expansion programme.
The Verdict
Martins Tamovics (Technical Project Director ) and René Droese (Chief Property and Cargo Officer) in charge of the project from concept through to handover emphasized the close cooperation between the parties, the fast-reaction and professional support by the Neptunus team and the high-quality of the demountable buildings developed and erected in a very short time frame.
These products were used in this project: