Second BMW temporary showroom in Hamburg
Background
Two BMW dealerships in Hamburg, Germany, recently underwent a re-vamp, investing in new, state of the art showrooms to house the latest arrivals in the BMW line-up.
Requirement
With each project expected to take up to two years to complete, the dealerships naturally wanted to avoid the loss of revenue associated with temporarily closing their showrooms or moving to new locations and instead opted for an interim solution.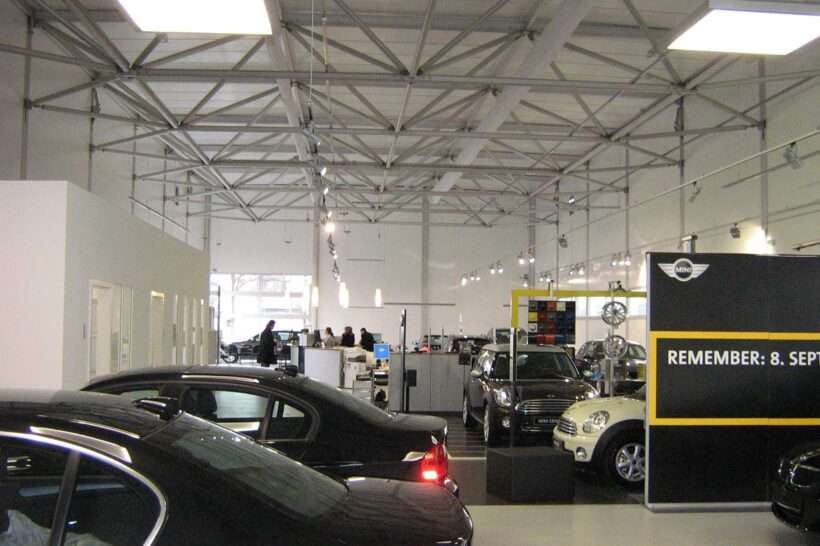 Solution
Neptunus was selected to supply temporary showrooms in both locations, allowing business to continue as normal whilst renovation work on the existing showrooms took place.
In both cases, Neptunus took just three days to install a 500 sq m Evolution structure at each site, complete with insulation, fully glazed windows and retail flooring to comfortably accommodate both vehicles and visitors, whilst partition walls enabled areas to be sectioned off for offices, maximising the available space.
Both dealerships also opted for a roller shutter door, making the showrooms more accessible when rotating car displays, and an entrance hall to present a professional and modern look.
At the first location, Neptunus also supplied a separate building for use as a temporary service and repair centre. A Neptunus Alu Hall was connected to the Evolution showroom and sub-divided into separate rooms to create several workshop areas.
At the second site, the decision was taken to install the temporary showroom above a double-deck car park in order to maximise the limited available space – the first time such a project had been undertaken.
Neptunus' specialist installation team erected a scaffold around the building and used a crane to hoist materials to the required level. Due to the height of the installation, Neptunus also conceived a special anchoring system for additional safety and stability.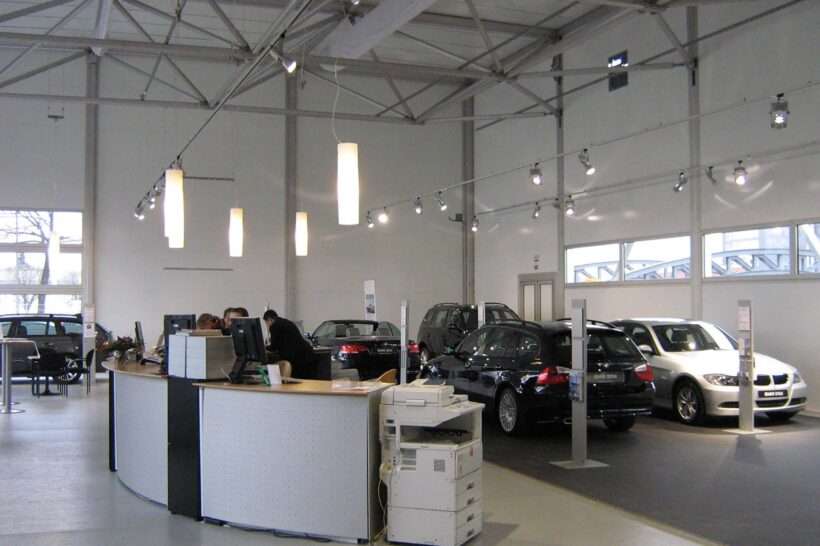 Benefit
Part of Neptunus' semi-permanent range, the Evolution is the most technologically advanced temporary structure available in today's market. Based on a highly technical and innovative design with durable components, the Evolution is suitable for longer-term use.
The building comes as standard with insulated rigid wall panels and an aluminium space-frame roof, which is assembled at ground level and lifted in a single movement with the use of hydraulics, making the structure easy to assemble and fully relocatable.
The Evolution is also available with additional features including an integrated floor system, window and door options, canopies, lighting, climate control and alarms. Externally the structure can be branded with company logos and the wall panels come in a range of colours to blend in with the surroundings.
These products were used in this project: