Alure Globe Dome
Looking for a unique presentation or reception area? The Alure Globe Dome is a fully circular structure guaranteed to draw attention. Create the impact and environment that suits your event. Presenting an innovative product? Networking drinks for key customers? VIP area during a festival? Or surprise staff with an exclusive company party? The Alure Globe Dome can be configured to suit your requirements!
play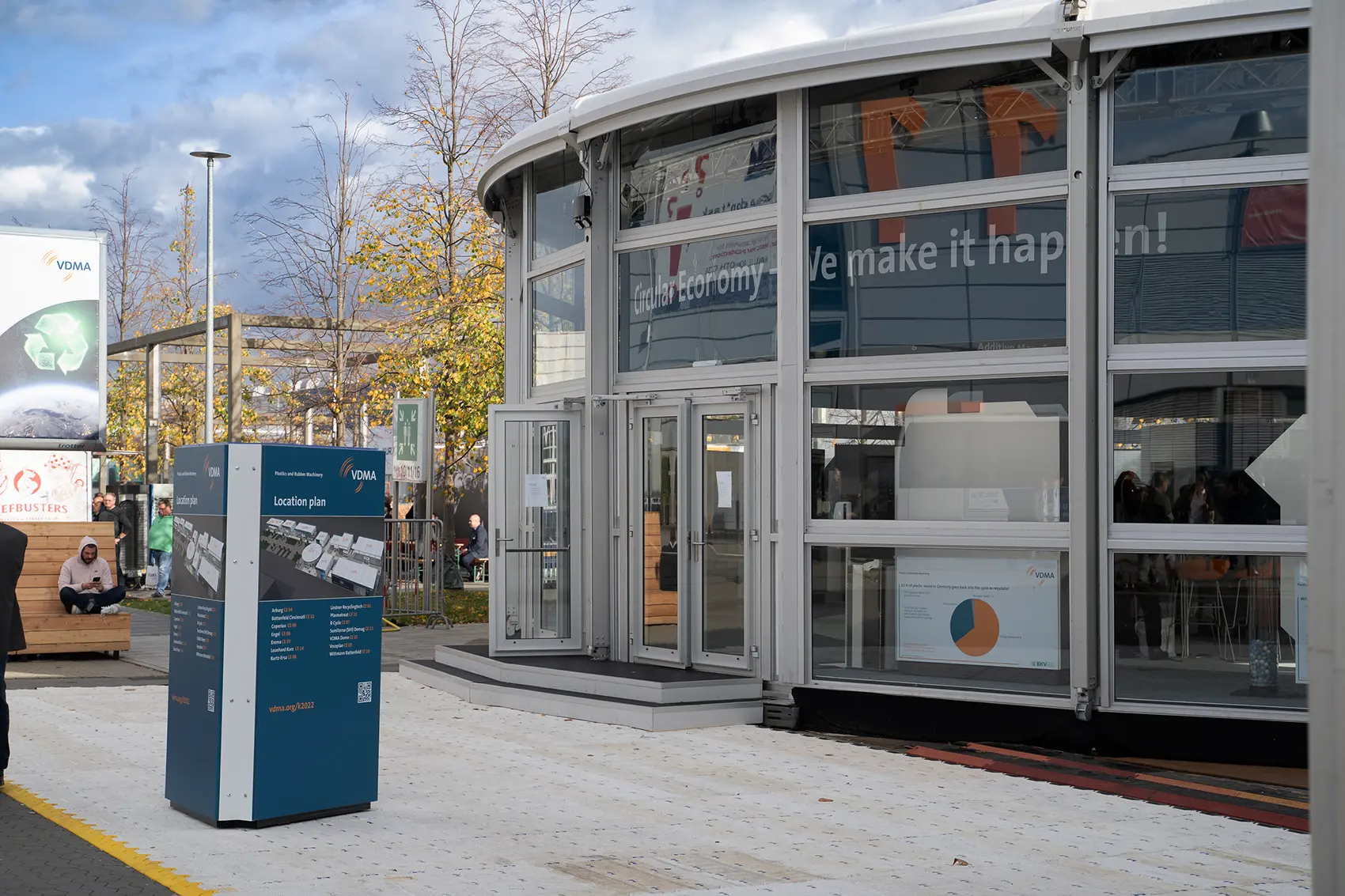 Discover the features of the Alure Globe Dome!
The Alure Globe Dome has a free span of 20 metres with 314 square metres floor area. The side wall is constructed with three or four horizontal panels. As a result, this unique structure can be built with sidewall heights of 3.85 or 5 metres. The free internal height in the middle of the structure is therefore 6.5 or 7.8 metres. This unique height offers extensive possibilities for setting up the structure for any event. The Alure Globe Dome can also be built with an overhanging canopy of 2.2 metres, which makes a floor area of 490 square metres.
As the columns are integrated into the wall, the Alure Globe Dome has a sleek interior wall. Depending on the application, the structure can be supplied with insulated PVC honeycomb walls or glass panels. The roof and gable fabric comes in an opaque version. Other versions (transparent or according to your own design of printed skins) are available on request. Thanks to the special Neptunus rain gutter tensioning, the roof skin is always taut, and rainwater is drained at central locations. The hall is fitted with an elevated Neptunus cassette floor.
Standard doors can be fitted in the Alure Globe Dome and it is possible to build it with an open side wall of 4.8 metres.
What makes the Alure Globe Dome so unique:
The unique round structure stands out at any event

A sidewall height of 3.85 or 5 metres

The horizontal panels provide a sleek and modern look

A diameter with a free span of 20 metres

A free interior height of 6.5 or 7.8 metres offers unique presentation possibilities

The option of a 2.2-metre canopy on all sides
Applications
The Alure Globe Dome is ideally suited for events with an exclusive appearance. A unique presentation at a trade fair, a networking event, a VIP area or product launch? It is all possible.
Interested in Alure Globe Dome?