Neptunus creates a sparkling wine tasting facility for Gusbourne Estate in the 'Garden of England'
Northampton, June 22, 2021: Temporary structure specialists Neptunus have built an all-weather wine tasting facility for visitors to one of the UK's leading vineyards.
Gusbourne Estate, which nestles in the beautiful countryside surrounding the ancient village of Appledore in Kent, was transformed into vineyards in 2004 and now produces some of England's finest sparkling wines.
The stunning location of the vineyard and winery in the 'Garden of England' has proved popular with visitors who come for tours and tutored tastings, hosted by Gusbourne's wine experts. With soaring visitor numbers, additional wine tasting space was required to meet demand during the busy summer/autumn season.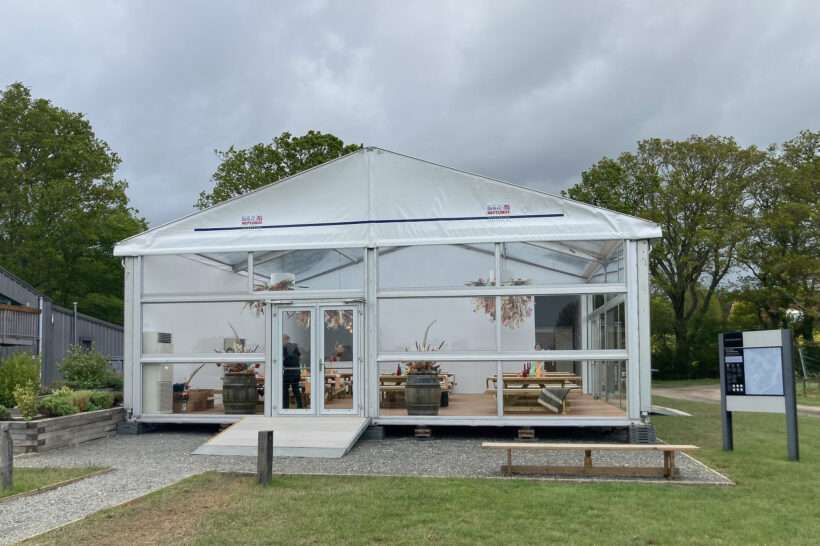 Neptunus were appointed to design and build a temporary wine tasting facility which needed to be comfortable and stylish, to complement the estate's luxury tours and tastings. An eight strong team of technicians took just eight days to build the facility within a 150 square metre Alure temporary structure with windows providing views out into the idyllic vineyard. Neptunus were also responsible for the internal fit out, lighting, flooring, toilets and air conditioning.  The temporary  facility will be on site for a period of six months.
Sophie Sturdy, Gusbourne's Marketing Manager, said: "We needed an additional all-weather tasting space to enable us to meet demand for our luxurious tours and tastings. This needed to sit in a specific site, and feel smart and premium inside, in keeping with our award-winning English sparkling wine brand. We chose Neptunus because they offered a full-service solution, including project management, modular building structure, air con/heating, toilets, lighting and internal carpentry, and we felt their track record on other projects with clients was exemplary."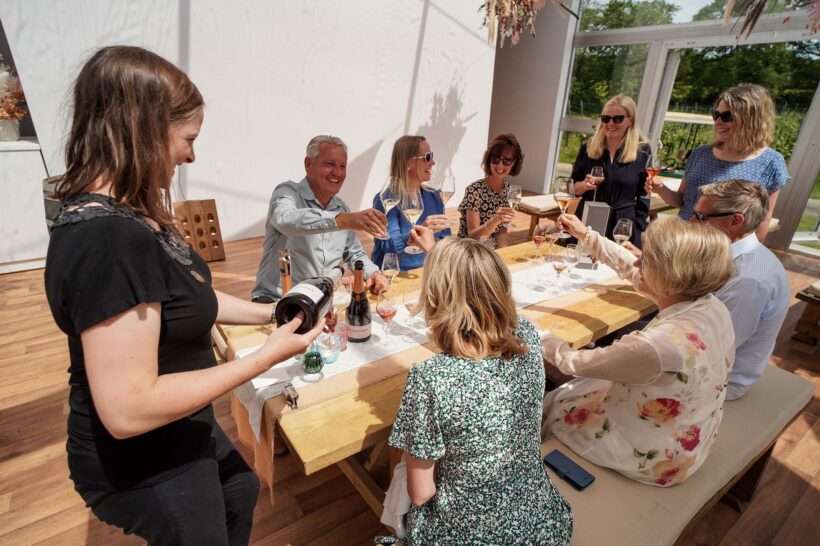 Ben Keast, Managing Director of Neptunus, said: "The facility we have supplied to the Gusbourne Estate is yet another example of the adaptability of our temporary structure technology. Our semi-permanent division handles a vast range of assignments by creating bespoke car showrooms, supermarkets, warehouses, classrooms, sports halls and offices that  complement our events sector which services high-profile exhibitions, conferences and major sporting occasions."