Corporate Parties
Are your business premises too small for your party or reception, or do you have another specific location in mind for your corporate party? Neptunus will ensure that a pavilion, hall, or temporary structure is placed at your desired location in a short space of time. It is even possible to connect the marquee to your existing premises.
Thanks to the numerous designs, sizes and combinations of marquees, pavilions, halls and temporary structures, there is always a solution that fits in perfectly with your specification and your party.
Do you want to find out about the possibilities for your company party or would you like more information? Please contact one of our advisors.
Neptunus marquees, pavilions and halls can be used for your
Opening of new business premises
RM Sotheby's Classic Car Auction
115 year anniversary Ten Brinke Group
Thales Group – Farnborough International Airshow
RHS Flower Shows Temporary VIP Hospitality Structures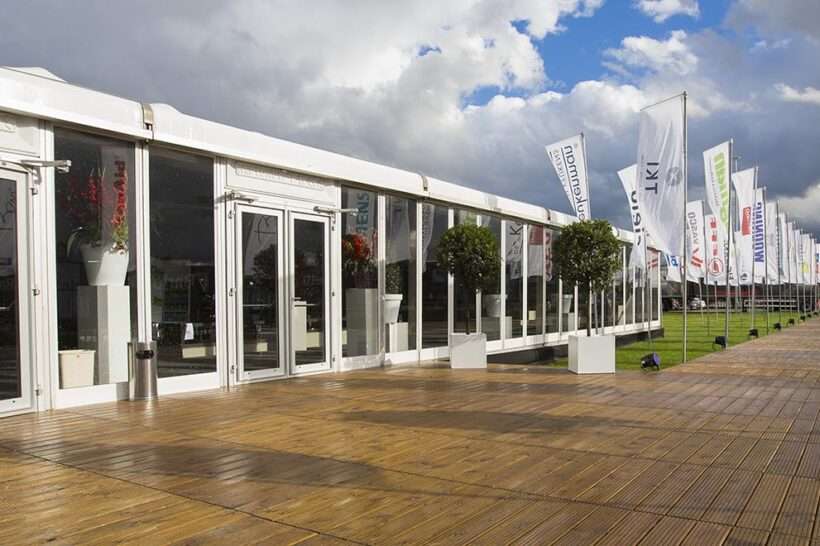 Interested in corporate events?