Trainee Tent Builder
Are you looking for a job with great career opportunities and ready to pull out all the stops in a strong team? We build structures at some of the UK's most prestigious events including Royal Ascot and the British Grand Prix and we are expanding our assembly teams as our business continues to grow.  
We are looking for:
Trainee Tent Builders
Location: Based in Northampton, with teams working from Nottingham, Sheffield, Leeds, Liverpool, Birmingham and Coventry.
Teamwork, that's what Neptunus is all about! Assembling the best projects is only possible if you put your heart and soul into it together with your team. Are you looking for a new opportunity? Do you want to travel through the United Kingdom and Europe in a strong team, building tents for high profile, prestigious events and semi-permanent buildings? Then join our team!
As a Trainee Tent Builder, you will be trained by Neptunus to build the greatest event structures and temporary building. You have a hands-on mentality and want to learn everything about our structures. You will normally be working from Monday to Friday. Your working week starts early in the morning on Monday. One week you will be building a festival in London, the next week an exhibition hall in Birmingham or a hospitality marquee close to home. You will often be back home on Friday, but the nature of our business occasionally requires weekend work during our busiest times of the year.
Good working conditions are important to us: Every assembly team has an attractive and safe company van, equipped with the best tools and you work with well-engineered materials and good quality workwear. For projects with overnight stays, we provide excellent hotels with comfortable beds and good food.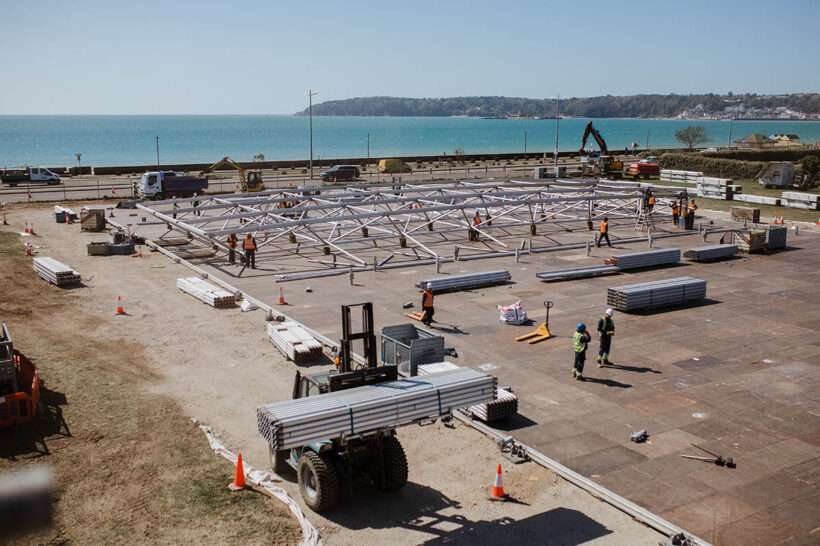 Are you:
A real team player who is collaborative and social?

...but also a go-getter with a positive, winning mentality?

Someone who likes working in the open air and on a variety of locations?

willing to follow training such as CSCS, forklift and aerial work platform?
You have:
A full UK Driving License

A practical approach to work and technically proficient

A lot of enthusiasm and a hands-on mentality
What we offer in return
We offer excellent working conditions and a good package of primary and secondary employment conditions.
22 days holiday, plus 8 Bank Holidays
a competitive salary with overtime compensation, daily allowance, and overnight allowance
Evaluation of progression and salary is every six months on the 1st of July and 1st of January each year
Career progression and opportunity: we encourage our tent builders to grow into 1st tent builder or supervisor. Some of our colleagues grow to become a 1st tent builder within two to three years and a supervisor within four years. After that, there are also opportunities to join the Logistics team as a planner or project manager.
Various training courses to improve your skills; fork-lift truck, MEWPs and CSCS cards can be obtained via us.
… and even more opportunities for self-development: we offer more than 100 (online) training courses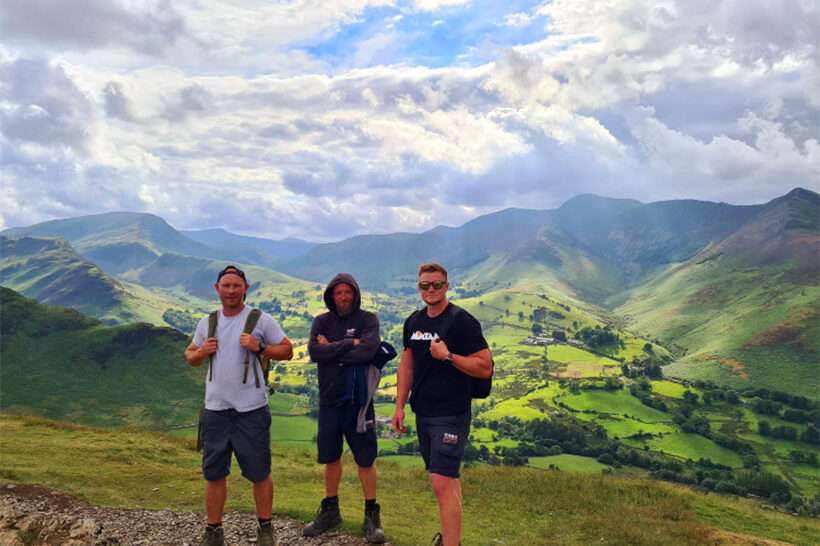 Did we get your attention?
We are ready to welcome you. Do you want to apply for this vacancy? Use this contactform or contact Tim Hall at t.hall@neptunus.co.uk or +44 1604 593820. If you have any questions, please send an what's app message to +44 7854 856427.
Why choose Neptunus?
Neptunus is a well-established family-owned company, and that is reflected in our culture. Short lines of communication and a very customer-oriented organization are important to us. At Neptunus, you will be working in a motivated team with a very informal atmosphere. We strive to create a healthy working environment where motivation, professionalism, customer-friendliness, and innovation are key. We see ourselves as one big Neptunus family. That is why we take good care of our employees with:
A good package of primary and secondary employment conditions.
An active social committee: We love a good party.
Plenty of opportunities to develop yourself and grow internally. We offer more than 100 internal trainings to keep on learning.
An excellent pension scheme: You should also be able to enjoy yourself after your career.