UN Climate Conference COP15
Requirement
For the United Nations Climate Change Conference in Copenhagen (COP15), political leaders from all over the world gathered at the Bella Center in December 2009.
With up to 20,000 delegates expected to attend the summit, in addition to the existing 63,000 sq m conference centre, additional space was required to provide a security and visitor registration area, over 100 delegation and meeting rooms, offices and staff rooms.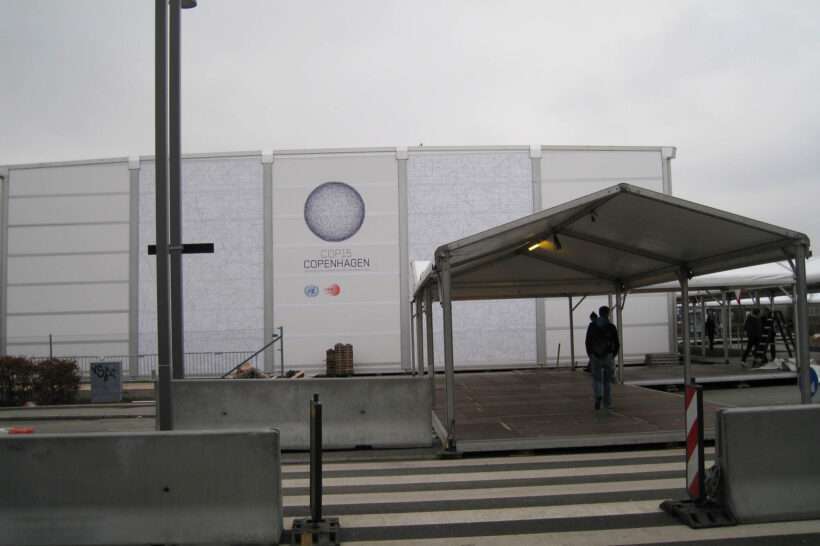 Solution
Neptunus was chosen to supply 14,000 sq m of additional space and installed and connected several of its Evolution structures to the Bella Center via a system of gates to create one large space and provide increased security. Neptunus' in house specialists delivered a complete turnkey solution, handling the whole process through design, production, logistics, fit out and maintenance. Modern temporary buildings combine strong aesthetic appeal with remarkable solidity and strength, offering many of the features of a permanent building. In keeping with the aim of COP15, temporary structures also offer a significantly reduced carbon footprint compared with a permanent structure.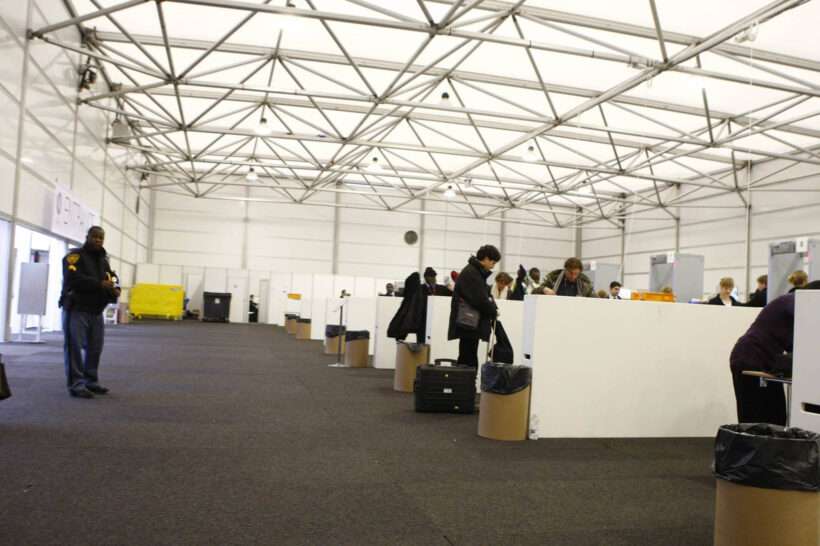 Benefit
Neptunus´ Evolution are innovatively designed using modern recyclable components and as standard they are fitted with insulated wall panels and a rigid insulated roof, rather than a fabric option. This dramatically reduces running costs and emissions when compared with traditional temporary structures.
The designs also use minimum heavy plant equipment during construction. The complete roof system is assembled at ground level and raised into place in a single movement with the use of hydraulics.
The very nature of modular relocatable structures like these also means that at the end of any hire period the equipment will be re-used. Furthermore, all parts are recyclable – making Neptunus' structures a highly sustainable option.
"Neptunus offered a perfect fit for the task! Excellent products and project management in a tight time schedule. Neptunus answered Bella Centre´s and United Nations´brief: understanding the vision of COP 15 to raise the standard at UN Conferences in terms of quality, security and sustainability. I will be happy to work with them again," according to technical director Kristian Ortving.
These products were used in this project:
Interested in temporary congress rooms?