Tent as test lane Covid-19 for GGD
The Assignment
In June 2020, the Dutch government indicated that the test capacity for Covid-19 has to be increased to 24,000 people per day throughout the Netherlands, increasing to 70,000 in December. GGD (Dutch Municipal Health Services) needed a temporary test lane at several locations in order to efficiently test people with symptoms via a 'drive thru' system. Neptunus built an Alure Globe of 15×15 meters in Eindhoven and Eersel within 1 day. In Venlo a hall of 12x15m was constructed and in Urmond an Alure Globe of 15x15m was provided.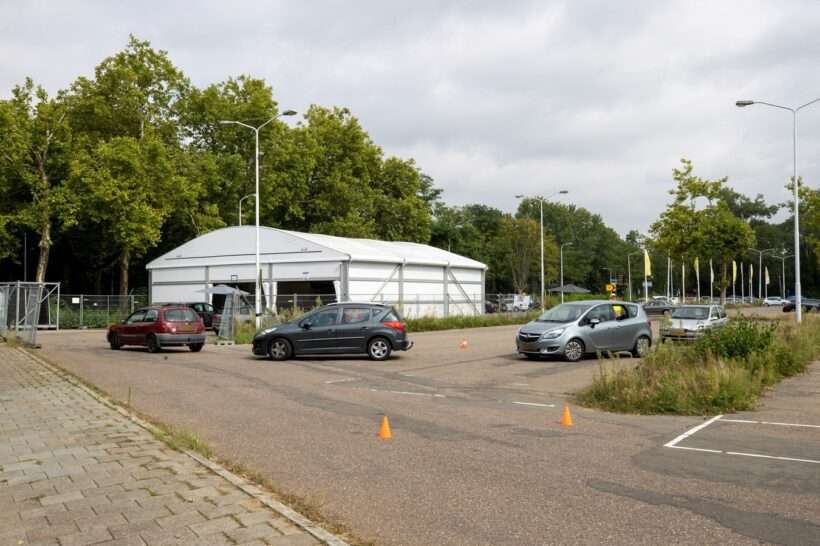 The Solution
Neptunus was approached to provide with a solution for a temporary test facility. An Alure Globe was chosen, a temporary facility with a curved roof and a high side wall height of almost 4 meters. The structures were equipped with curtain walls so that cars can easily and safely drive through the test street and it can be closed after opening hours. In this covered lane, GGD employees are testing drivers on Covid-19 by taking throat and nasal mucus. The GGD is expanding its testing facilities to facilitate the government-announced expansion of testing facilities effective as from June 1.
The Challenge
The test lane had to be operational as quickly as possible: the construction was completed within just 1 day at each site.
The Verdict
With the construction of this temporary test facility, the GGD premises have increased their capacity in a simple, fast and safe way.
These products were used in this project: