Stein Temporary Shopping Centre
Background
A shopping centre in Stein in the Limburg province of The Netherlands, was completely destroyed in a fire leaving 30 stores including an Aldi supermarket facing the prospect of long-term closure and shoppers travelling out of town.
Requirement
With insurance companies estimating the total cost of the loss at €32m (£28m), the mall owners commissioned Neptunus to construct a high quality interim shopping centre to bridge the gap whilst a new permanent building was constructed.  The facility required a specially constructed central covered walkway to provide shelter for shoppers.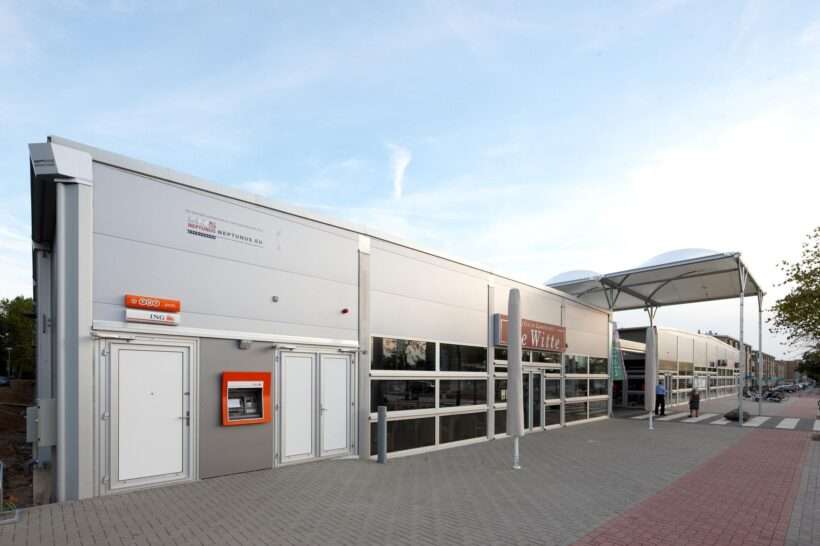 Solution
A team of Neptunus experts constructed a 9000 sq m temporary mall in a nearby park using several of its Evolution structures seamlessly connected together, making it the largest temporary shopping centre to be installed in Europe. Internal partition walls were then placed to form individual stores and adapted to suit each retailer's requirements.The entire project was completed in four months and all units within the temporary centre were fitted with facilities including lighting, security etc.
Benefit
The temporary structure will be in place for a minimum of three years and has allowed the shopping complex to resume trading in the shortest possible timeframe and helped to retain customers, minimising any further losses
Neptunus' UK Managing Director, April Trasler, said: "With a level of finishing equivalent to that of permanent building and available complete with all services and internal fit out features, temporary buildings are almost impossible to distinguish from permanent structures.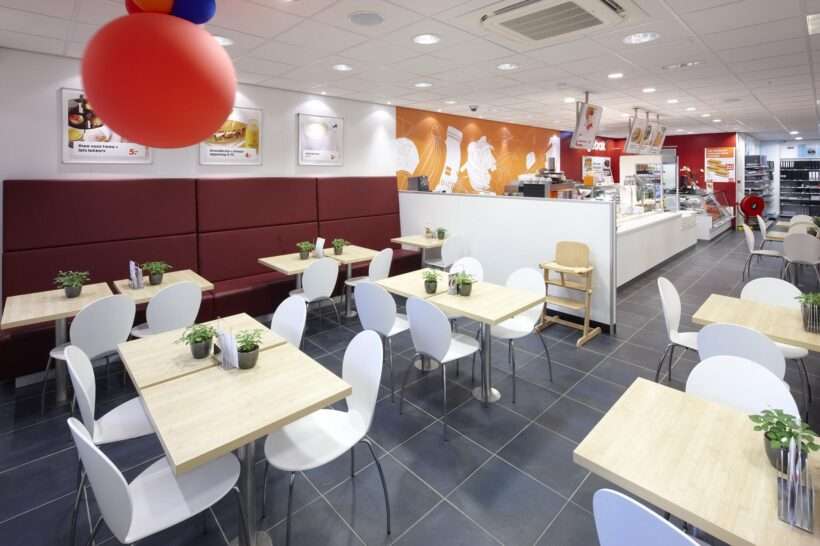 "As well as minimising disruption and lost revenues in the event of a flood, fire or storm, temporary buildings are also a proven solution during refurbishment projects, and to provide additional retail space during peak trading periods. Similarly, a temporary building can be the ultimate 'pop up shop' to cost-effectively accommodate product launches and promotions.
"Temporary buildings can also be used for market testing of new locations. Before deciding whether to permanently establish a new retail outlet, a temporary facility can be installed in the desired location to test customer behaviour and whether a permanent store is feasible."
April concludes: "With the recession making it all the more critical to maximise profit per sq ft, the use of temporary buildings in the retail sector is on the increase."
The Neptunus Evolution is the most technologically advanced temporary structure available in today's market. The building comes as standard with integrated, rigid wall panels making it ideal for long-term use. An aluminium space-frame roof, which is assembled at ground level and lifted in a single movement with the use of hydraulics, also makes the structure quick and easy to assemble.systems, climate control and suspended ceilings to provide a safe and comfortable environment for staff and customers.
These products were used in this project: