Sports hall Maria-Ward School
The Assignment
With the popular Maria-Ward School undergoing a major renovation programme likely to take more than four years to complete, the school urgently needed a temporary solution to solve the shortage of classrooms and gym facilities during this period.
Leading building construction company Erne Bau were selected as the main contractor to carry out the mammoth project and selected Neptunus as its specialist partner to build a temporary sports hall, enabling the students to continue their sporting activities while the refurbishment programme is completed.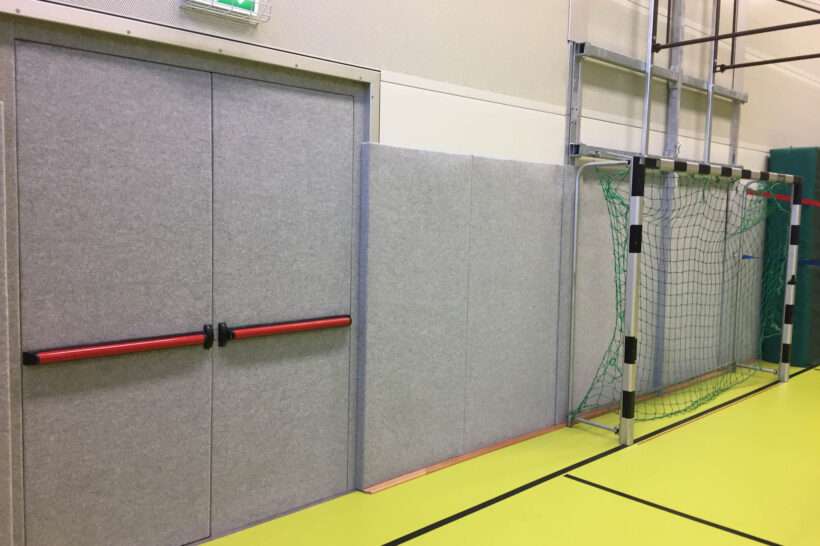 The Solution
Neptunus has vast experience in building temporary sports halls that can be designed to bespoke requirements and built efficiently and quickly. 
With its own Research & Development department in property development and its own extensive stock of temporary structures, Neptunus had the perfect skills and equipment in-house to provide a fast and effective solution to the school. Within a matter of weeks, Neptunus built a replacement sports hall (15x27x6.5m). The lining, lighting and wall protection (for athletes) was also provided by Neptunus. The hall was equipped with a ventilation system, two emergency exits, passages to the dressing rooms, and a roller door to the equipment storage area.
The Flexolution system was chosen for this assignment because of its flexible and sustainable characteristics. Because the building is completely removable and reusable, no traces will be left at the site after the hall is finally taken away.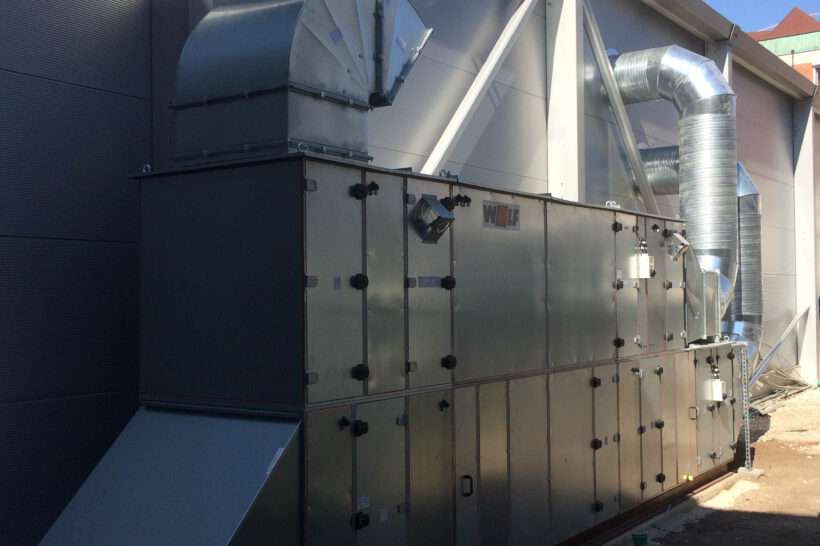 The Challenge
Neptunus' technicians had to work quickly in an extremely challenging environment.  As the building site was situated in the courtyard of the existing school, there was limited space available. Erne Bau also built classrooms in the courtyard, leaving little space for the construction of the sports hall. In addition here was only one narrow entrance way to the site with only space for one trailer to be parked on the courtyard at a time to deliver equipment.
During the build of the gym, Neptunus was hampered by delays to the ground works and the temporary closure of the single entrance to the building site due to construction of the sewerage system.  Nevertheless, Neptunus rescheduled its work schedule to compensate for the unexpected complications – ensuring that the sports hall was completed on time for the start of the new school year, enabling students to immediately utilize the new facilities.
The Verdict
Dorrie Eilers, Director of Neptunus, said: "It was essential that we were able to complete the sports hall in time, because schools would start again in September."
Bernd Bonsch, of Erne Bau, said: "In Neptunus we found a very experienced partner. They are flexible and can guarantee a short delivery time. The sustainable character of the buildings and the experience Neptunus has with these halls were decisive factors for us."
These products were used in this project: