Temporary Action Retail Store: Flexible, Modular and Sustainable
The Assignment
Action is a leading discount chain-store operator which launched its first low-cost retail outlet in The Netherlands in 1993 and has grown into a billion-euro business employing more than 35,000 people. There are now over 850 Action stores across Europe operating primarily in The Netherlands, Belgium, Germany and France, selling popular small, low-budget non-food products. When an Action outlet at Haarlem was earmarked for demolition, the property management company Vattentorn appointed Neptunus to create a temporary store to enable Action to continue to trade while a new purpose-built facility is constructed.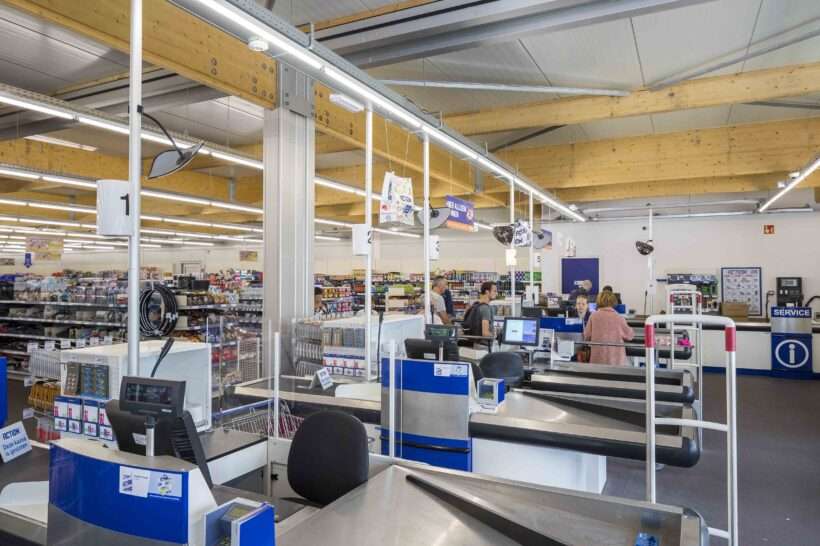 The Solution
It took Neptunus' technicians just 11 days to erect a temporary supermarket-style retail building covering 1,152 square metres and standing 4 metres high adjacent to the site of the former store. Utilising its ultra-modern Flexolution II technology, the Neptunus structure looks and feels like a permanent building – complete with a solid roof and automatic doors.
The internal fit-out of equipment and facilities was carried out by Action's own in-house team. The temporary retail store will remain on site until November 2019 while new shops are being constructed at the West Haarlem Plaza.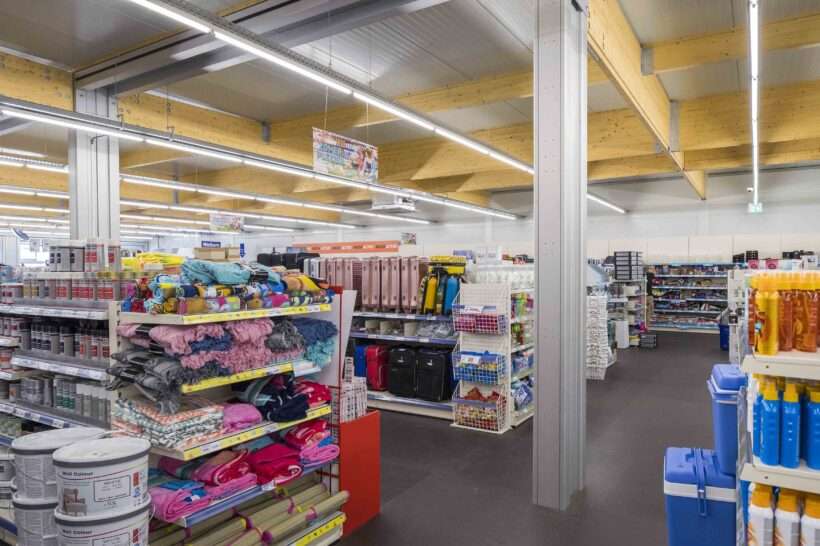 The Challenge
An essential element of the project was to ensure there was no interruption of Action's day-to-day operation. Action was able to continue to trade during the construction period as Neptunus erected the temporary store on a car park adjacent to the original building. Equipment was delivered to site and the build programme undertaken while ensuring minimal disruption to Action's staff and all-important customers.
The Verdict
Dorrie Eilers, Neptunus Director, says: "Our bespoke Flexolution II system offers temporary supermarket or retail structure solutions which provide additional space to meet business growth or to allow retailers to continue to trade following major disasters, such as a fire or a flood, or during renovation work to their permanent building. These are flexible, modular and sustainable temporary buildings which are dismantled at the end of the project for use elsewhere."
These products were used in this project:
Interested in temporary supermarkets?